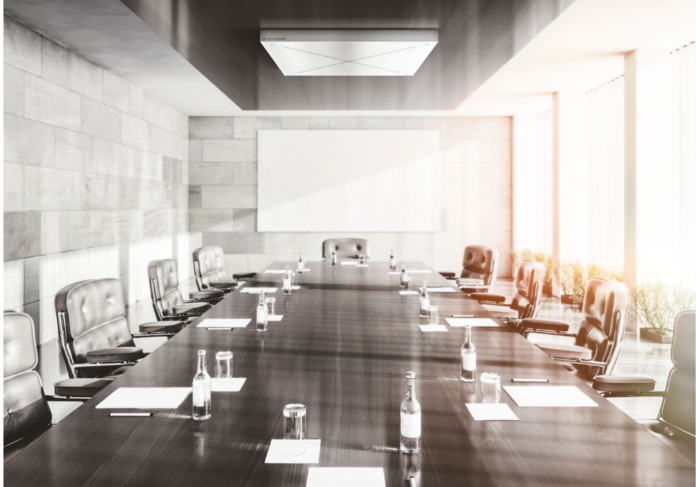 Conferencing is about collaboration, and better conferencing is more than just technology. It's about enabling people to seamlessly connect and collaborate without having to focus on the technology or being concerned if the equipment is working. Collaboration is about being empowered to work together through technology. Hence it is imperative to have solutions that combine premium performance and refined aesthetics that deliver a fully integrated meeting room solution to shape the future of unified communications experiences. Sennheiser, one of the leading audio brands has been committed to offering solutions that provide an in-ceiling unified communications solution that delivers the quality audio, ease of use and performance needed for productive meetings every single day.
Hybrid work environment is here to stay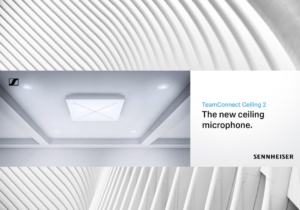 Hybrid work environment have become the new norm for many businesses and education establishments who see added opportunities with the inclusion of remote participants beyond the constraints of a pandemic. Sennheiser TeamConnect Ceiling 2 (TCC2) beamforming microphone is a tool that makes hybrid meetings a place where people can connect and unfold their creativity and productivity together. TCC2 not only reliably picks up a speaker no matter where they are moving within the room, but also caters to voice-lift applications for larger rooms via its TruVoicelift function.
Embracing the wireless ecosystem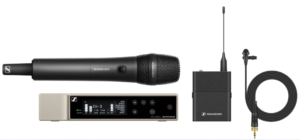 Sennheiser's Evolution Wireless Digital (EW-D) is ideal for corporations and education facilities that are not in need of a fully-scaled, networked and centrally monitored system but are looking for a straightforward and versatile wireless microphone solution. Introducing an easy, app-based workflow, EW-D retains all the professionality, multi-channel capability and reliability that users have come to expect of Sennheiser's UHF and 1G8 microphones.
Evolution Wireless Digital transmitters feature an input dynamic range of 134 dB, five times more than the usual 120 dB, enabling it to pick up anything from a very soft whisper to a jet engine at 50 yards' distance. Borrowing tech from Sennheiser's top Digital 6000 and Digital 9000 series, EW-D does not generate any significant intermodulation products, so more channels can be accommodated in a given frequency window. The systems have exceptional specs in every detail, be it a low latency of 1.9 milliseconds and a transmitter battery life of up to 12 hours with the BA 70 rechargeable battery pack, or the bandwidth of 56 MHz with up to 90 channels per band, which makes it easy to find space even in crowded RF environments.
Transforming listening experiences with MobileConnect
With tens of thousands of hearing-impaired students attending universities globally, it is imperative to create an atmosphere where assistive listening systems can help break audio barriers and make learning truly inclusive. Often, limitations of traditional assistive listening technology can be a significant hurdle for hearing-impaired students, diminishing their listening experience and unnecessarily highlighting disabilities. By contrast, assistive listening over Wi-Fi as offered by MobileConnect overcomes these limitations: Students are able to hear their instructors' lessons in crystal-clear audio using their own mobile phones as receivers, while professors can lecture with full confidence that all students are hearing critical lesson points and can fully participate in discussions.