d&b APAC held a launch event for its XSL loudspeakers on 14th January at the Marina Bay Sands Theatre. This is the first showing of the loudspeakers in Asia since its global launch late last year. Following COVID-19 protocols in Singapore, the event had two showtimes. There was also a separate session on Soundscape. All the spots were wholly taken up, attracting rental&staging companies, end-users, system integrators and consultants.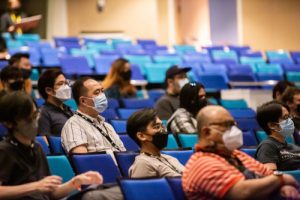 Counterparts from Germany were streamed live for the XSL launch event, highlighting why the company decided on producing this range of speakers, the technology advances, and the thinking behind the design. The audience was then treated to hearing the speakers from different seating angles to appreciate the clarity, depth and reach.
The XSL speakers are the smallest in the SL-Series. XSL encompasses all the comprehensive features of its SL bloodline, from outstanding broadband directivity control and extended low-frequency performance to comprehensive rigging, cabling and transportation. There are two versions of the speakers, mobile and permanent installations. XSL's extra small dimensions bring the SL-Series feature set – 2-way active design, high SPL and impressive cardioid low-frequency performance – to a huge range of installations and events.
One key element of the XSL speakers is d&b's fixation with directivity. XSL delivers cardioid performance across the entire frequency spectrum, resulting in reduced audio spill onto open mics on stage; improved clarity and impact of individual instruments; and less colouration of mid-range build up in venues and broadcast and recording feeds. Less spill from the main PA to the stage, and backstage, improves the creative experience for performers while giving more control to monitor engineers, particularly in the mid to low frequencies.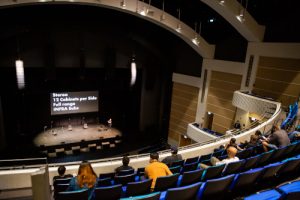 XSL loudspeakers achieve broadband directivity using patented SL-Series cardioid techniques to control low-frequency dispersion. The XSL System's excellent sonic performance and clarity are achieved with this unique pattern control and enhanced further with d&b Enabling technologies, including d&b ArrayProcessing.
Driving the XSL loudspeakers are the 40D installation and D40 mobile amplifiers that have been designed to deliver the power density required for high-efficiency d&b systems. The four-channel Class D 40D/D40 devices come with advanced voltage management to bring up to 50% power draw efficiency to the d&b range – with zero compromises in performance.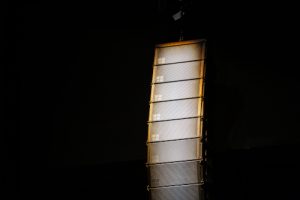 In his streamed presentation, Werner 'Vier' Bayer, d&b Product Manager, highlights that the performance-to-size ratio of the XSL System is unlike anything available in the current sound reinforcement market or within the d&b portfolio. "For installation, the system's broadband directivity control drastically improves the ratio of direct to reverberant sound in acoustically critical spaces. In short, it will clean up your room! For mobile, a small footprint and improved sonic performance are really valuable. It's an enormous step, and it's really impressive."