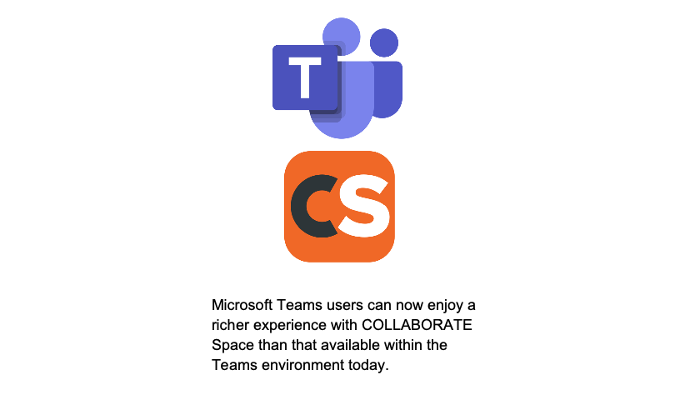 ClearOne provides seamless access to COLLABORATE Space, its video cloud-based collaboration application, within the Microsoft Teams environment through the use of Microsoft Teams bots commands.
Microsoft Teams users can now enjoy a richer experience with COLLABORATE Space than that available within the Teams environment today.
This richer collaboration experience includes better video quality, support for multiple cameras, support for multiple displays, and a persistent meeting space where chats, audio and video recordings, documents, meeting minutes, whiteboard sessions, and more can be shared in private or public channels for later access.
Users can easily initiate a Space video meeting or join an existing Space video meeting within the MS Teams environment.
Bots serve as a software bridge between popular computer applications used by enterprises to avoid application islands and make the most of their software investments.
By integrating with Microsoft conversational bots, ClearOne now provides an easy way for Teams users to access COLLABORATE Space video and meeting features from within the MS Teams environment.
ClearOne's COLLABORATE® Space is a powerful collaboration application with a full suite of audio, video, and meeting tools in a persistent space.