Barbil – the administrative seat of Kendujhar district in the Eastern State of Odisha – is a key revenue earner for the state and centre for a very metallic reason. Being a mining trove of one of world's largest iron and manganese ore deposits in India, the revenue administrative seat plays a key role not only in monitoring the mining trade from the region, but also civic infrastructure vis-à-vis ecological watch by the respective functionaries.
……………………………………..
The administrative seat therefore has a crucial job at task for which it needed a very efficient techno-competent conferencing infrastructure that can handle multiple tasks of interacting with various functionaries with ease and precision.
The city administration's think tank team scouted the market for a competent solution provider, and found their integration partner in Kolkata-based Electro-Acoustic Pvt Ltd. The spec for the install, however, was both simple and ambitious at the same time. For, it needed to provide quick, convenient and seamless conferencing capabilities, and at the same time with the luxury of a crisp and vivid listening experience within the room.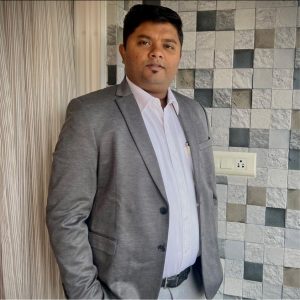 Explains Dippan Kundu, executive director of the integration firm: "the key challenge we faced was to ensure that the loudspeakers within the room matched the conferencing system in terms of its electro-acoustical properties and create an absolutely harmonized interaction of diverse components."
According to him, the design team did a thorough analysis, and figured out what needed to be done. "We worked out every element with the most possible precision," he asserted. "The final outcome was not just professional, but also immersive."
To act as the main conferencing solution, the installation team selected the wired Business Conference System (BCS) from reputed manufacturer OSL. The team leveraged the BCS system's simple and efficient design that offers ease of use and inter-operability with several different technologies; with over 30 delegate units deployed evenly around the plush conference table.
Principal control of the BCS system is afforded through the BCS 1C chairman unit which features 3-pin mini XLR mic input that accepts the BCS GN-18 or C Ray microphones; and also have 2 buttons – Push to Talk and Mute All functionalities respectively.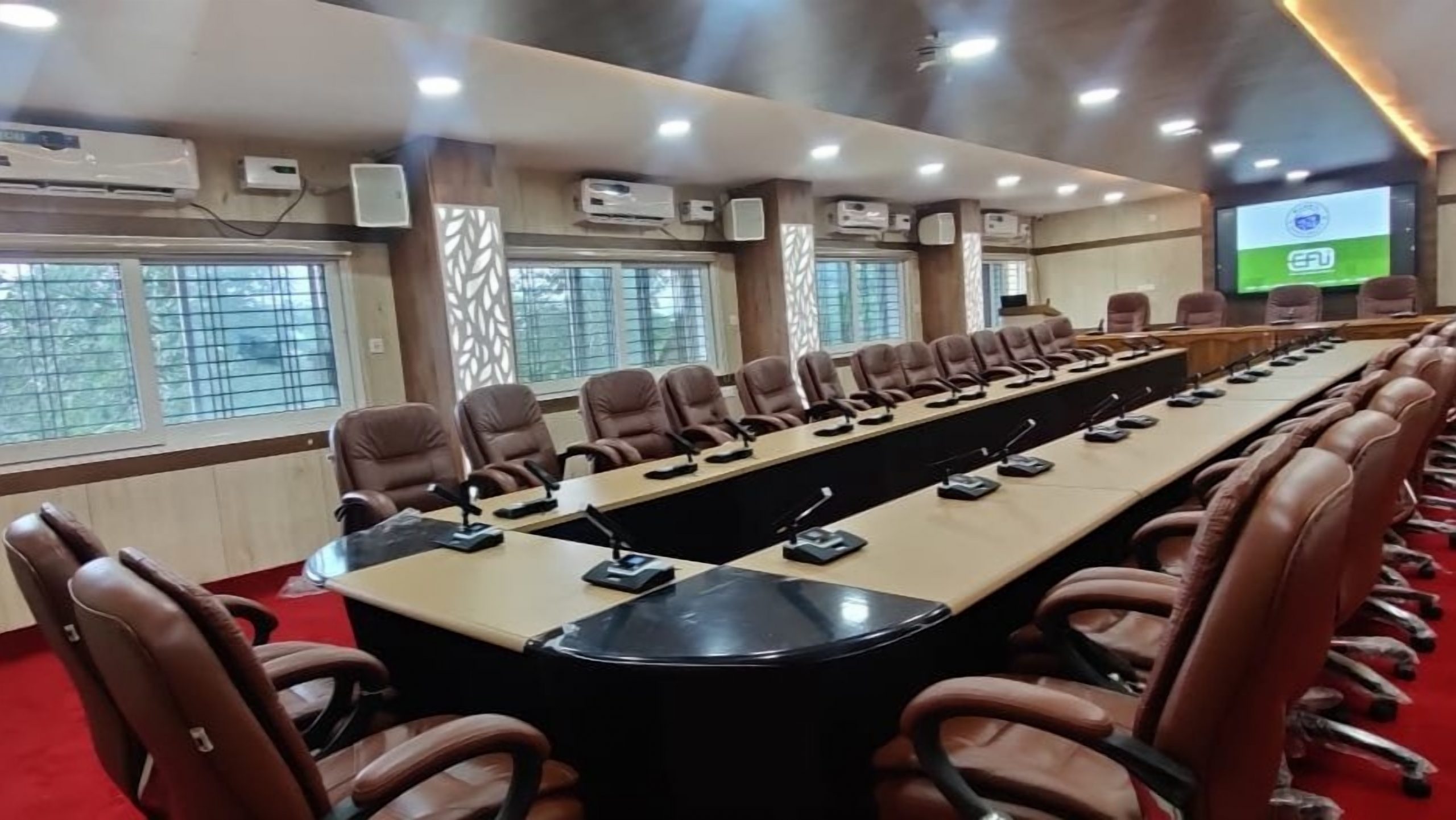 Audio playback within the room is achieved through multiple units of the British Acoustic X10W co-axial loudspeakers, that have been deployed at key points within the room to ensure absolute coverage and pristine intelligibility. The integration team have opted to utilizing the X10W's in-built BFC Feedback Suppressor, which is an automatic 2-channel feedback suppression unit with MagicLevel Curve, that has helped to dramatically reduce feedback arising out of structural inconsistencies within the room, evenly across the spectrum.
The installation work – understandably – made the entire project team from both the client side and the solution provider side that include the system suppliers Vardhaman MegaTech (VMT) extremely satisfied.
Says Jeff Mandot, national sales manager at VMT: "the system design at the Collector's Conference Room in Barbil Odisha is fantastic. The speakers are strategically placed throughout the room for even distribution of sound, and the quality of sound experience is excellent. We're honoured to have been associated with such a prestigious project."