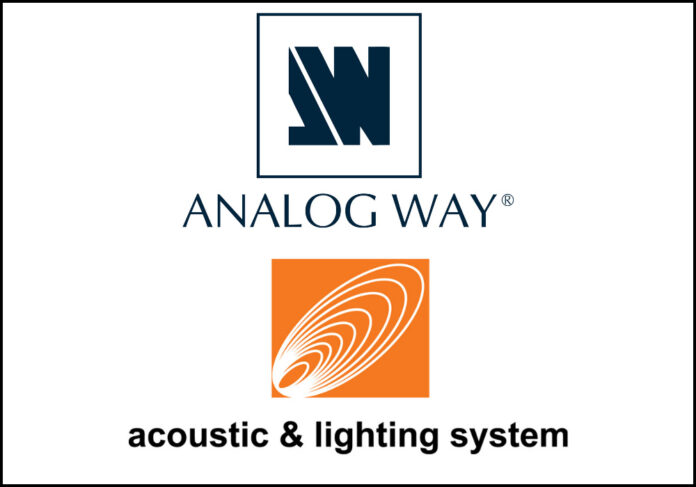 Analog Way is pleased to announce the signing of an exclusive distribution agreement in Vietnam with Acoustic & Lighting System (Vietnam) Co., Ltd, which specializes in the full spectrum of audiovisual and lighting solutions, from design to supply, integration and after-sales support.
The companies already work together as Acoustic & Lighting System Sdn. Bhd is the exclusive distributor of Analog Way in Malaysia, where they organized a successful product showcase and certification training for operators in February. At this event, individuals from the rental and staging industry, as well as consultants and system integrators, participated in presentations showcasing the latest Aquilon, Alta 4K, Eikos 4K, and RC400T products and were also able to handle the products.
"We had a great time reconnecting with the existing community of Analog Way in Malaysia, along with some new faces as well," said Michelle Yeo, Business Development Director of Acoustic & Lighting System Sdn Bhd. "We introduced them to the new product lines and heard feedback useful in supporting this market further. The support from Analog Way's team has been great, and we're excited about this partnership growing the market together."
"Given the current AV landscape in Vietnam, we see A&L as the best partner for Analog Way to drive our business plans in this part of the region," says Jez Lim, Analog Way's Regional Channel Manager for Asia.
"The Vietnamese market is an untapped opportunity for high-quality image processing hardware that is often overlooked," says Eugene Yeo, General Manager of A&L. "Analog Way's latest product ranges align to what's needed in the next coming years, and we are happy to represent the brand in Vietnam."
Benjamin Lee, who leads the Acoustic & Lighting System team based in Vietnam, concludes:
"Introducing Analog Way into the Vietnam market will create a paradigm shift in how image processing is perceived and how solutions are created. We look forward to introducing these products to our client base here in Vietnam."