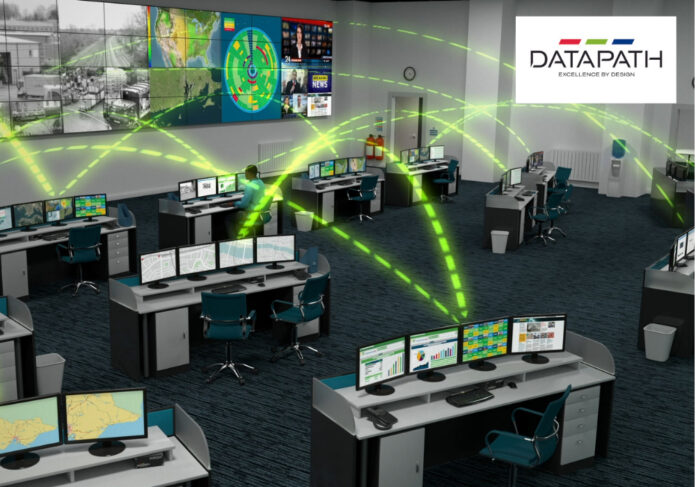 Launched at the beginning of 2021, Aetria is Datapath's integrated platform for the design, management and control of control rooms of any size. The past eight years has seen the company call upon its extensive experience in multi-display and multi-source control to engineer 'the complete solution' that removes complexities for a seamless user experience.
Aetria brings all elements of control room AV management into a single interface, with AVoIP industry-first developments that deliver an unprecedented level of power and flexibility.
Datapath has worked closely with control room integrators for over 30 years, providing unprecedented insight into what is required for hassle-free, purposeful performance and operation. From the embryonic stages of a control room project, before the purchase of displays or prior to any cabling infrastructure, Aetria brings valuable benefits to system integrators and the way they approach system design.
Datapath has used its decades of experience, working with systems integrators around the globe, to deliver real-world benefits to all AV elements of control room solutions. With Aetria, Datapath addresses the key trends and requirements for today's, and tomorrow's control rooms:
• Distributed sites – Control rooms often spread across multiple physical locations – often several smaller sites rather than one large control room.
• Data growth – The demand for IP and 4K content is on the rise. Both quantity and quality. The modern control room needs to manage, process and display more data and detail, from more sources, than ever before.
• Personal video walls – The preference for video walls is decreasing in favour of large multi-screen workstations that provide a 'personal' video wall for the operator.
Aetria from Datapath uses the next generation of innovation – allowing content to be shared with near-zero loss of quality. Encoded at both send and receive points, the built-in security features offer total peace of mind, making it impossible for data to be accessed by external methods.
With several new developments planned for coming months, Datapath continue to break new ground with what is possible in video data processing. Watch, and control, this space!