Absen proudly presents the Neptune (NT) Series, redefining success in the world of LED display screens. With a staggering global sales volume of 50,000 panels in just six months, this Series has emerged as a major success and market phenomenon in the industry, proving itself a top choice among consumers. Its popularity is attributed to its exceptional manufacturing quality, brilliant design, and Absen's unwavering commitment to performance excellence. Beyond being a product, it's an innovative solution that adapts to a wide range of application scenarios. Through diverse applications and case studies, we'll explore the versatility, effectiveness, and efficiency of the NT Series in numerous situations and environments.
This deep dive into Absen's NT Series showcases the impressive features and advantages of this remarkable product line with five compelling case studies.
Case 1: Grupo Firme Concert

Location: Latin America, Guatemala
Product used: 500 m2 of NT3.9W
For this project, we installed large display screens for a concert by a renowned Mexican band, Grupo Firme. Despite the challenging constraint of a short delivery timeframe, we successfully overcame it, thanks to the fast one-man installation of the NT Series and our internally coordinated teams that worked efficiently to meet the deadline. The effective and strategic collaboration between our sales, production, logistics, and product development teams, as well as enough stock, helped us achieve success with our one-stop service solution, which included project delivery, post-sale guidance, hosting, and certification. We received praise for our delivery speed and superior screen quality, ensuring that the concert went as planned. Now, Absen has 20,000㎡ NT Series in stock for your next projects.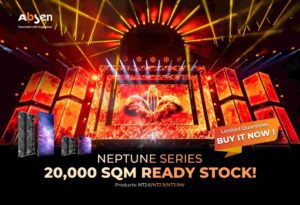 Case 2: Evento Movistar Arena Project

Location: Colombia
Product used: 500 ㎡ of NT3.9W
The NT Series took center stage at the Evento Movistar Arena in Colombia, one of the most prestigious, impactful, and high-profile venues in the world. The Series provided a dynamic and engaging visual experience while delivering high-brightness displays, creative shaping possibilities, and easy installation, making it a truly outstanding event. This project illustrates the NT Series' exceptional attributes, which make it a preferred choice for major events as an innovative display solution. In this project at Evento Movistar Arena, the NT Series proves its ability to create unforgettable and mesmerizing visual spectacles that meet and exceed the expectations of world-class venues.
Case 3: Baidu Cloud Intelligence Launch Conference 2023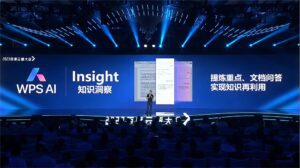 Location: China
Product Used: 225 ㎡ of NT2.6
Baidu is a renowned and respected Chinese enterprise. Absen's partnership with Baidu Cloud Intelligence at the Baidu Cloud Intelligence Launch Conference 2023 demonstrated the NT Series' ability to earn the trust of prestigious brands. The NT Series set the tone for this corporate event with its adaptability to indoor and outdoor settings. By providing an immersive experience for attendees with anti-collision design, high brightness display, adjustable angles, and smooth setup process, the NT Series went beyond just a display solution. Having gained traction and reputation for their exceptional performance, the NT Series displays have become synonymous with reliability and innovative design. This makes them the preferred choice for prestigious partners as they leave a lasting impact on users.
Case 4: KOKKOK 90's Concert

Location: Vientiane, Laos
Product Used: 100㎡ of NT3.9W
The NT Series displays were used to create breathtaking visual experiences for concertgoers at the KOKKOK 90's concert. As a result of this project, the NT Series has demonstrated its remarkable capability to respond to highly precise and rigorous product demands. Among the top 3 LED display brands in Laos, Absen's presence with a P3.9 product pixel pitch made the recently introduced Absen NT Series the ideal innovative display solution for this project. The results achieved were nothing less than exceptional, marked by consistent, superior performance throughout the entire event. As a premier LED display, the NT Series has again proven its reliability, making it a favourite among those looking for cutting-edge, high-performance displays for big events like concerts.
Case 5: AV Unlimited Stage

Location: South Africa
Product Used: NT2.9
Absen's NT Series has taken the global stage by storm and seized the spotlight in South Africa with AV Unlimited, a renowned Johannesburg-based technical supply company. Their acquisition of Absen NT2.9 panels, marks a significant stride toward innovation. Events are transformed into captivating artistic masterpieces with the 1,000-nit luminosity and versatility of the NT2.9 panels, paving a bright future ahead for the live event industry as it roars back to life. Our unwavering commitment to delivering unforgettable experiences extends beyond technology; it embodies trust, innovation, and a passion for the future. Absen's NT Series is blazing a trail in South Africa and beyond.
Absen's NT Series is making waves across the globe, not only for its astounding sales figures but for the profound impact it's making worldwide. These displays are revolutionizing events as they transform your venues into sophisticated, innovative spaces. The lightweight design, edge protection, reliability, and remarkable curving capabilities of the NT Series set a new benchmark in display technology. With various models like the NT2.6, NT2.9, and NT3.9W, these displays offer versatility for a wide range of highly-customized immersive viewing experiences.
What truly distinguishes them is the cube-shaped design and xR stage solution, which bring visuals to life. Additionally, the NT Series boasts a modular design that enables one-man installation along with access from both the front and rear, simplifying setup and maintenance to elevate your projects via a streamlined process. Absen's NT Series is your key to boundless possibilities, offering unparalleled functionality and mesmerizing visual experiences to elevate your events like never before. Get ready to plunge into the world of Absen and let your imagination run wild with the NT Series!