-By Ram Bhavanashi
Systems Integration India Awards 2021- That was really something! Of resilience; of passion; and of commitment to the cause of AV. Coming as it did – after the COVID-induced disruption of one year – and amidst challenges of emotional and professional setbacks, uncertainty and uncanny environment, the fourth edition of SIIA was not just about the Awards and Rewards; it was a reckoning of a zing thing.
…………………………………………………….
SIIA 2021: QUICK FACTS
Ø  Submissions: 55
Ø  Winning SI projects: 9
Ø  Highly Commendable: 4
Ø  Consultants with winning SIs: 7
Ø  Judges : 7
Ø  Event Partners: 9
Even as I began my routine jugglery on my laptop keyboard, an industry leader called me about the SI India Awards 2021 that happened just last Thursday – 16 September, 2021, to be precise – and I was explaining him about the aspiration with which we began in last May, and how it culminated in the 'zing' thing, as I termed it.
"Oh, so you had it all, 'A to Z,' he quipped. " 'Aspirational to Zing Thing,' " he summarized, value-adding my recounting it all.
That was yet another dose of energy potion, adding to the reassuring impressions from the industry rank and file about the event. Arguably, it had it all. For,
The initiative – after some intense deliberations – began barely four months before the event (or even less)
While the whole ideation captured the fascination of the Event Partners and industry fraternity, it had its own set of challenges, given the very nature of the process
Industry – while staying to its strengths – was still not fully geared up for such a thing like Awards
With factors like emotional & professional setbacks reigning high and heavy, keeping fingers crossed was a given thing
Against all that- it had as many as 55 project submissions resulting in 20 Awards that included 9 straightforward winning SI projects, 4 Highly Commendable projects, and as many as 7 winning projects with external Consultants
The event had 7 judges from different parts of the globe.
The event notched up yet another distinction in that it had – for the first time – Category Partners for all its five main Award Categories, AND,
It was essentially characterized by two videos that encapsulated the pain as well as perseverance the industry took in its stride. Paid tributes to the loved brethren it lost to the pandemic; and presented the resilience the industry demonstrated
| | | | | |
| --- | --- | --- | --- | --- |
| CATEGORY | BUDGET (in ₹ cr) | WINNER | FINALIST | PROJECT |
| | | | | |
| CORPORATE | 1 cr-4 cr | Sigma AVIT | Online Instruments | Both the projects under NDA |
| | 5 cr-10 cr | AVID | Godrej | Both the projects under NDA |
| | 11 cr & above | PLAY | AVID | Winning Project: Zydus Corporate Park; Finalist: under NDA |
| GOVERNMENT | 1 cr-4 cr | VizExperts | Actis Technologies | Winning Project: Virtual Reality Indl Trng; Finalist: NDA |
| | 5 cr-10 cr | | | Only one entry- no award |
| | 11 cr & above | Pan Intellecom | Labotek | Winning: Rashtreeya Swachhata Kendra; Finalist: NDA |
| EDUCATION | 1 cr-4 cr | Protronics Tech | Hansa Pictures | Winning:University of Patanjali Auditorium; Finalist: National College, Blr |
| | 5 cr-10 cr | Godrej AV  | | Highly Commendable: IITMK Thiruvananthapuram Technology Campus |
| | 11 cr & above | | | Only one entry- no award |
| HOSPITALITY | 1 cr-4 cr | Crescendo AV | Qubix Tech | Winning project: SAGA Cuisines of India; Finalist: Manipal Inn & Convention |
| | 5 cr-10 cr | Zerone Technologies | | Highly Commendable: Sheraton Convention Centre, Bengaluru |
| | 11 cr & above | Xtreme Media | | Highly Commendable: Convention Centre giant LED videowall |
| INFOTAINMENT | 1 cr-4 cr | Tricolour India | Qubix Technologies | Winning: Buddhist Theme Park, Sanchi; Finalist: Facade at SSKC Financial District  |
| | 5 cr-10 cr | ColCom | Vardayani Power | Winning: Corporate Museum (NDA); Finalist: Light & Sound@ Sardar Sarowar |
| | 11 cr & above | Nolabel Immersive  | | Highly Commendable: Gandhi Yatra Project |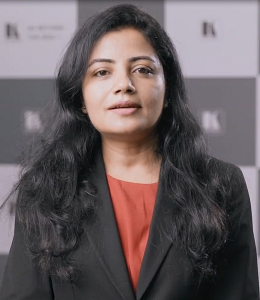 Even as the event just drew curtains to what was a veritably fulfilling engagement – coinciding, as it did, with the second day of InfoComm India 2021 GoVIRTUAL – came the laurel of appreciation from Kirti Shetti, Director of Operations, Kramer Electronics India, the event's Government Category Partner:
"The SIIA 2021 was very well conceptualised … you delivered and covered the essence of what this industry went through and the hope forward."
Veritably, underlying the excitement of SII Awards was a poignancy and a perseverance the industry lived with for the past 18 months- thanks to the pandemic times!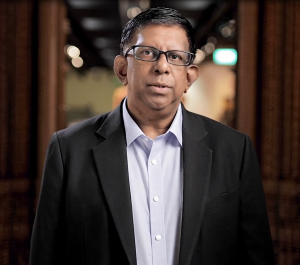 "It's been our resolution that this year, it shouldn't just be an Awards show (which everyone does); it must be more than the Awards- something that vibrates across the industry spectrum, connects and communicates the essence," explained Thomas Richard Prakasam, the Managing Director of Spinworkz Pte Ltd, one of the two Co-Organizers of the event.
David Lim, Director, Industry Engagement, Spinworkz added, "We commissioned the production of two videos to capture the essence of what the AV industry has gone through, and how we overcame some of those challenges. We needed to be sensitive but at the same time convey to our interviewees why we wanted to do these videos and thankfully they all agreed. We also had countless discussions with our production team to ensure that the message was conveyed appropriately through the videos and hope that they resonate with the industry."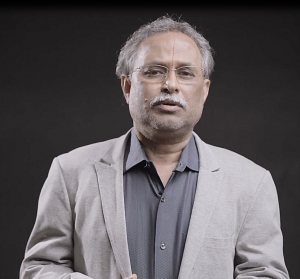 Said Ram Bhavanashi, Director of Shyamindira Media Networks, the other Co-Organizer of SIIA. "We wanted to elevate the cause of AV industry by celebrating the spirit of the community, and acknowledge those members who have been lost along the way; We decided to present some uplifting stories towards encouraging the industry to stay the course."
"Our theme for this year's Awards, therefore, is Celebrating AV Determination," vouch the two SIIA Co-Organizers.
Accordingly, the two videos presented – one as a tribute to the loved and lost members of AV fraternity and the other as a depiction of determined resilience – have touched many many hearts.
Says Tsungyi Chan of Christie APAC, the event's Infotainment Partner: "I'm particularly impressed with the tribute and resilience videos. They were very heartfelt and the interviewees spoke well. To be honest, I got a bit emotional at certain parts of the videos. They really conveyed the messages well, and like those who were featured, we look forward to the light at the end of the tunnel."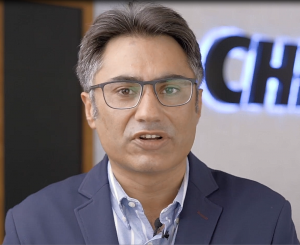 Further elevating Tsungyi's view is his Indian colleague, and Sales Director at Christie India Rishubh Nayar as he remarks "I have never seen such remembrance being given a tribute to in our industry, and it was a very thoughtful and novel decision."
Anoop Chandran, Sales Manager, of Partner AOTO commented, "AOTO is definitely pleased to partner with SII Awards. It was well-conducted and professionally managed. We're particularly impressed with those two specially commissioned videos because, not just we, but everyone worldwide can relate to them. Very touching and at the same time motivating us to take those pains in our stride; imbibe the messages from those who are not with us anymore and move forward to perform and excel. We at AOTO, are sure here to put our best efforts and emerge stronger from the tough times, and look for brighter days ahead."
Peter Jayaseelan, Managing Director (South Asia), of Partner Jabra, reiterated the point, "We are glad to be associated with SI India Awards 2021. The messaging in the whole programme resonates well with all of us in the industry. It was touching and inspiring. Congratulations to all the award winners and those who participated as it showed their perseverance in getting their job done."
Evidently, it was a similar experience for the participating SIs and their associated consultants.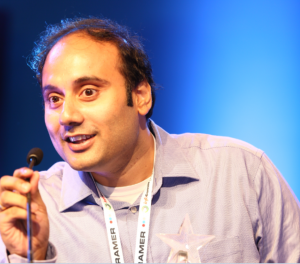 "The award today did bring joy to me, and at the same time it did rekindle the memories of our industry peers whom we lost during Covid," says Sachin Jain, Director of PLAY Technologies and winner of Premium (₹ 11 cr & above) range AV integration award under Corporate Category. "It was a great effort… burning the midnight oil, spending hours in scrutinising projects and judging them," he commends. "kudos to all of you for the wonderful job."
While it was indeed one of the toughest environments that the Team SIIA worked through – not just the reasons cited above, but also for motivating the SIs and consulting communities to the common cause – what came out as a vindication of the resolve to do the Awards event was the number of submissions that happened in a matter of five weeks.
Fifty five submissions, given the conditions! That's one.
Two- It was such a fiercely competed activity that the differential between the winner and the finalist was just 1 point – in as many as three categories, and 2 points in another two. That explains the scaling up AV prowess in the country.
Three- This year's winning project contingent has as many as seven consultants. That shows the expanding spectrum of participation in SIIA, as also the role of independent consultancy in Indian AV
Four- This year's event has as many as seven judges from across the world. Arguably, in tune with SIIA's policy, all the judges are foreign, and have no connect/interest with Indian AV.
The judges, understandably couldn't resist commending the high quality install prowess and the close contest that event turned out to be.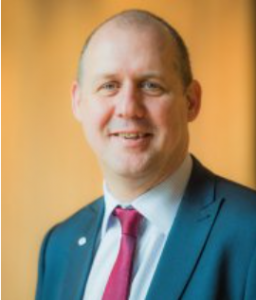 "It was encouraging to see such a large number of projects that were still able to be implemented during the pandemic," observed Owen Ellis, Chairman-AV Users Group. "It was also exciting to see a number of very innovative uses of AV technology within a sector which is too often made up from standard solution offerings," he commended.
"This is testament to the flexibility and professionalism of the integrators involved in both modifying their processes and providing the necessary protections to ensure the safety of their employees and those they were working with on site."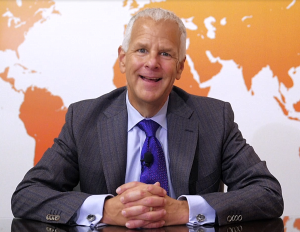 The sentiment is echoed in the commendation from none other than AVIXA CEO David Labuskes. "I'm most proud to be able to share your celebration of the industry in India. Your resolute commitment to your craft, your resilience and your response to challenges you faced deserve a bouquet," he observes. "I hope this evening's celebrations are only the beginning of many future celebrations of success."
Assuming the social and business environment in the new normal world will improve and facilitate an in-person event for 2022, SIIA hopes to return the physical format with renewed enthusiasm and energy. Come September, 2022.
SIIA 2021 was made possible by:
Category Partners:
Corporate: Beyerdynamic India Pvt Ltd
Education: Shure Audio Technologies Pvt Ltd
Government: Kramer Electronics India Pvt Ltd
Hospitality: Harman International (India) Pvt Ltd
Infotainment: Christie Digital Systems Inc.
Partners:
AOTO, ClearOne, Crestron and Jabra
Co-organized by Spiworkz Pte Ltd, and Shyamindira Media Networks, the SIIA 2021 was held
In Collaboration With: InfoComm India GoVirtual
Supported By: AVIXA
The Full Awards Programme can be viewed via our youtube channel HERE.