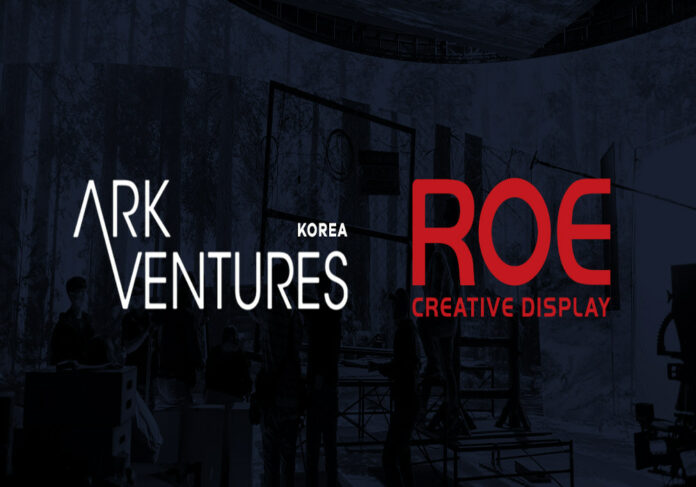 ARK Ventures Inc and ROE Visual are delighted to announce their strategic partnership for market development in South Korea. ARK Ventures and ROE Visual already have a steady track record supplying LED products for various excellent projects in the local market and are expanding their collaboration.
ARK Ventures is an experienced LED systems integrator, belonging to Symunity Group;
its success is based on providing excellent service. Having worked together on several
successful projects, like VA Corporation's HANAM Studios, and NP Studio's XR stage,
the collaboration will now be extended into a strategic partnership.
Delivering dedicated products for ICVFX studios, ARK Ventures was positively
surprised by the high-quality LED products, like the Black Pearl BP2V2 and Black
Marble BM4 LED panels, ROE Visual is consistently delivering.
"When a manufacturer succeeds at delivering on a consistent and high-end level, our
work as an integrator is made a lot easier. The absolute reliability of their products and
support delivered, matches our philosophy", states Oh David, Managing Director
of ARK Ventures Korea. "Meeting our clients' high expectations is paramount for both
our organizations."
"ARK Ventures is a renowned integrator, delivering high-end technology to the South
Korean market, based on years of experience; this makes them the ideal representative
for ROE Visual in the South-Korean market. ARK can support local customers with
technical knowledge and services," states Grace Kuo, Sales Director for ROE Visual.
"With the professional team of ARK Ventures as local support, ROE Visual has
conducted many high-end projects in the South Korean market, delivering advanced
LED products. Following the years of cooperation with ARK Ventures, we look forward
to supporting growth in the local entertainment industry, creating outstanding visual
experiences for all audiences."