This is quite a different story. Not often found or told. In pursuit of exploring inspiring stories of Indian AV, SI Asia's Ram Bhavanashi pulled this out from his home town Hyderabad. An IT professional – comfortably placed in a global financial consultancy giant – finding his heart in theatre- to 'stage' something very creative.
That's Rangbhoomi – a theatrical venue in Hyderabad. Promoted by Jay Jha & team, and equipped with Intelligent sound and light by Chennai-based AVL solutions provider Lux & Decibels. An snappy but fitting fare for the inaugural SIA India e-news:
…………………………………….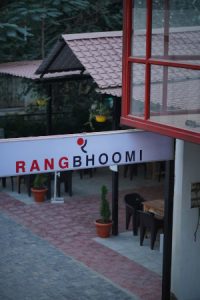 Shiva Pillai, Principal Consultant at Lux & Decibels, when he got a referral from a senior industry colleague about an AV install solution proposition for a theatrical auditorium in Hyderabad, he apparently took it as one more regular stuff opportunity.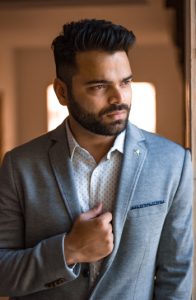 When he met the prospective client Jay Jha, it turned out to be one of the most interesting, if not intriguing, stories for him to hear. He jumped in joy to join Jay & team that gave every bit of their might to build what came to treat theatre enthusiasts in Hyderabad as well as those coming from outside with the Rangbhoomi– a theatrical venue meaning 'stage of (dramatic) colours.'
It's a story of four like-minded IT professionals with their hearts beating in unison for the love of theatre coming together, and striving to realize their dream- braving a barrage of oddities and long series of challenges.
Jay Jha – a SharePoint Admin with Deloitte by profession, but a theatre artiste by passion – having realized he wasn't able to do justice to either occupation, decided to pursue his dream full time- live the stage to stage life. While that brought its own challenges, it also brought him three more like-minded IT professionals-turned-theatrical souls Prashant Singh Jadon, Sanjeev Acharya, and Shailja Chaturvedi, and there formed the team Rangbhoomi dreamers.
However, the unkindly COVID-19 pandemic situation pushed them through an enduringly long and demoralizing journey till the locally-based StoryBoard Productions came to their rescue to build their 'theatrical stage.'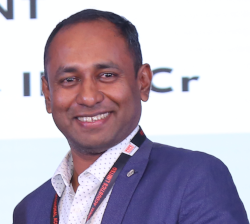 An excited Lux & Decibel's chief at once decided to grab the opportunity of making one of his most throbbing turnkey projects. He devised a combination of what he called Intelligent audio and Smart lighting for the venue that essentially comprised a 170-seat auditorium, besides some open spaces meant for allied theatrical activities.
The Intelligent audio has at its centre a pair of Pope Professional FP212A self-powered speakers addressing the FoH element. The audio capture jobs are tasked to four units of Superlux hand-held chorded microphones, that are complemented by a pair of Superlux hand-held chordless microphones and another pair of Superlux boundary microphones.
The audio mixing is entrusted to a 12-channel Yamaha MG 12XU mixer.
For the Smart lighting configuration, the integrator roped in their two principals Chauvet Professional and Rinbo. They sourced a pair of 100-Watt EVE-E100Z series profile ellipsoidal spot LEDs, and four Ovation F-55FC full colour Fresnel fixtures, besides four other EVE – E50 LED Spots from Chauvet Professional to illuminate the stage in different colours from different angles.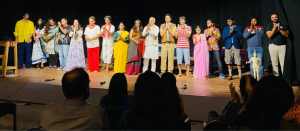 With a view to weaving in an automated dimming operations, the Lux & Decibels consultant roped in Rinbo systems that comprised four numbers of 170-Watt full colour RO 543 ICC units, one unit of RO 2080 optically isolated protocol processor, and one more number of dual-universe DMX 512 console.
"While we always try to economize our solution so that it doesn't drain or pain the client, it was far more important here," Shiva recalls. "Rangbhoomi is a very passionate project by professionals who put their heart and soul in, braving a barrage of odds," he said. "We took it as much personal to us as it was to Jha and team. We are only too happy that it came out so good."
Thus came up the Rangbhoomi- 'stage of (dramatic) colours.'
Jha and his team is apparently happy, having realized their dream and continuing their passion. "Together, everyone achieves more," he says, that's Rangbhoomi, spreading colors in the city."
(To know the full story of Rangbhoomi- scroll into the SI Asia Digital February 2021 Edition pages.)