Right here in our backyard (Singapore), is a company producing critical components for many renowned audio brands, but if you ask most in the industry who is Intricon – you will likely get a blank stare!
Intricon HQ, based in the USA, celebrated its 45th anniversary, whilst Intricon Asia, located in Singapore, celebrated its 36th anniversary in 2022. In brief, Intricon manufactures high-end medical products and professional audio devices. Intricon Asia has a full-fledged operations that include Design, R&D, a manufacturing space in Singapore and a factory in Batam, Indonesia. The Singapore office, with a current headcount of 160, was established in 1986 and the Batam factory, with a headcount of 120, in 2011. The Singapore office occupies 45,000 sqft of space, with three-quarters dedicated to manufacturing and warehouse. The Batam manufacturing plant recently moved to a 30,000 sqft space where it mainly manufactures Hearing Aid and Professional Audio devices.
In 2018, Intricon crossed the USD100 million mark in revenue and in May of 2022, the company was de-listed and became a privately owned company. "This has offered more flexibility and further drive for the company, and we believe we will be able to achieve more milestones as we move forward," said Winson Chan, managing director of Intricon Asia.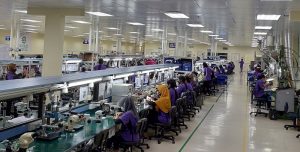 Intricon Asia is the main site that directly designs, develops, and manufactures Professional Audio Devices and Accessories (PADA) products, providing innovative and highly effective communications solutions in demanding situations. The solutions manufactured include Headworn, Headset, Lavalier, Boom Microphone, Microphone Capsule & Module, and Customised Products and Accessories. Applications for the solutions are wide: Performing Arts, Houses of Worship, Video/Film production, video conferencing, fitness training, production intercom, security, aviation(pilot) and most recently, E-gaming.
Winson highlights that one of the company's fundamental values is its unique competency and ability to customise solutions according to client requirements. "We have a few major Singapore government contracts where customisation of head-worn microphones to helmets is needed, and we can manufacture it according to the specifications given to us. Our clients feel that this is a value add that is indispensable."
Robert Soo, an AV and Acoustics consultant, used to work in Intricon Asia early in his career before setting up Cogent Acoustics in 2011. In 2021, the company again engaged Robert as a technical consultant to provide insights on product development and strategic marketing.
Robert comments, "We are proud that we can still do an injection mould over a microphone capsule. It is precision engineering and not an easy technique. Not many manufacturers can achieve this. The process gives the microphone capsule added ruggedness and reliability. Our boom microphones are rock solid."
The COVID-19 Years
Almost every industry was hit with COVID-19 measures. Intricon Asia was no different.
According to Winson, security-related clients have been stable as there is a predictable cycle. "We have been able to keep our head above water due to our regular customers. We have also been blessed to have good staff retention, so there was not too much challenge. In fact, during COVID restrictions, we found accommodation in Singapore for our Malaysian staff, which gave them peace of mind."
Intricon Asia did not sit on its laurels over the last two to three years. "We refreshed some of our older products with newer features to meet new demands. We also introduced our own branded E-gaming headset," as shared by Winson, with a strong sense of pride.
The E-gaming Headset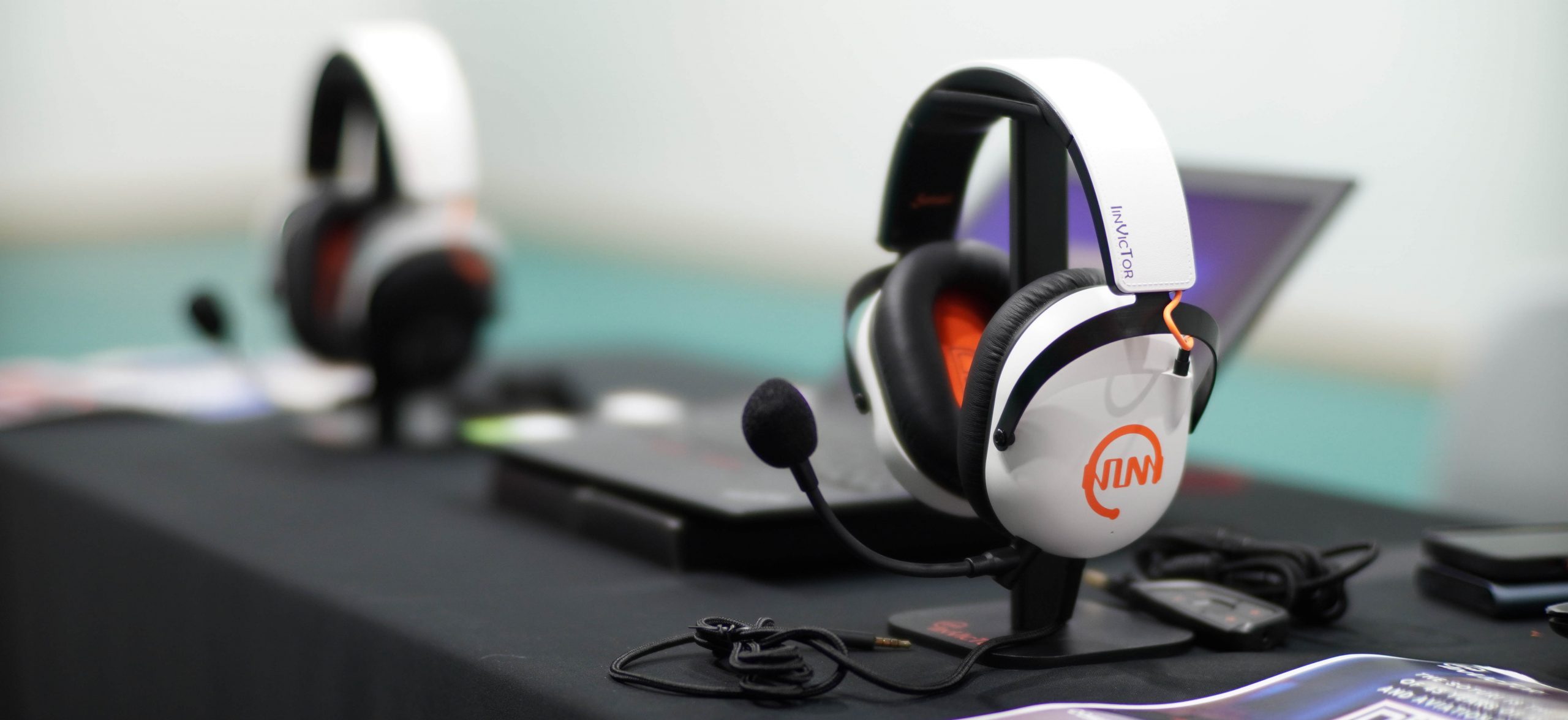 Winson mentions that a business development core team was set up to seek opportunities beyond their traditional business. The E-gaming headset came out from that initiative. The first headset was introduced in November 2021.
Robert adds, "Since we have decades of experience and technical expertise in acoustic communications, why not we use it to produce high-quality consumer products at an affordable price? So, we did, and because they sounded great, it wasn't just used for e-gaming but for video conferencing and home-based learning as well. In fact, I know a professional who even used it for his video editing work."
"It has been a great learning experience. We have had encouraging feedback about the quality of the acoustics," said Winson. This should not be surprising as the company has over 35 years of experience in manufacturing audio solutions. "Though we have come into the field quite late, our product quality is second to none."
Targeted at the growing gaming community, the gaming headset is marketed under the company's brand – IINVICTOR. The Soturi (which means 'Warrior' in Finnish) is IINVICTOR's first gaming headset, offering a superb audio experience and comfort at affordable pricing.
The superior sound of the Soturi is created by Audiophile Standard 50mm drivers, providing premium audio in the range of 20Hz to 20kHz. The drivers are specially tuned to provide Spatial Awareness, an immersive audio experience to let you hear objects with pinpoint accuracy. Together with Comfort-Lite for high comfortable all-day wear, the Soturi is the ideal headset for Gaming, Podcasting, Remote Teaching and Video Conferencing.
Since the launch, the company has been busy promoting the brand. To date, the company has already appointed distributors for the IINVICTOR headsets in Cambodia, Indonesia, Japan, Malaysia, Taiwan and Singapore.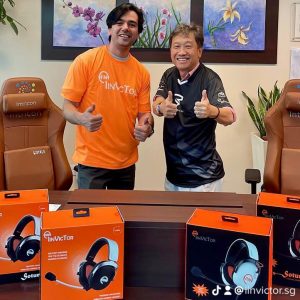 "We also engaged two E-sports teams to be our brand ambassadors. Rebels Squad has around 40,000 followers; the other is Almghty, a top e-sports team in Asia. Beyond that, we are looking to partner with complementary solutions. We found that Podcasters are also very interested in our solution, and we will continue to market the brand so that it becomes a household name within the E-sports fraternity because of the quality we offer," said Winson.
Winson highlights that the effort has been rewarding. "We are only one year young and have accomplished quite a bit and met our expectations."
Winson also adds that Intricon HQ is pleased with the effort and the solutions from Intricon Asia. "We hope that with HQ endorsement and support, we will be able to open up more doors outside Asia for our E-gaming headset. We have also started working on our next generation of products based on feedback gathered from the E-sports community."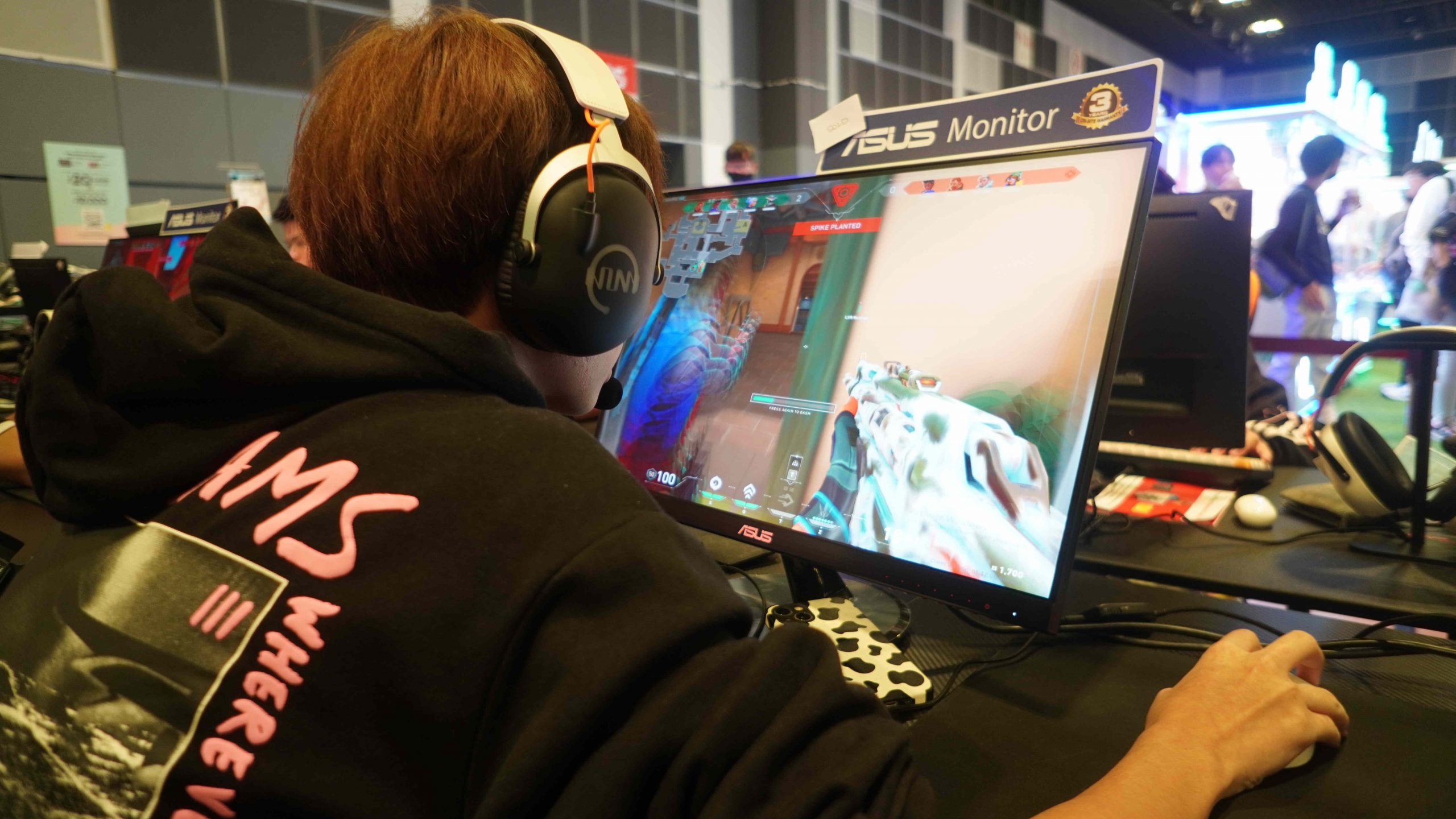 Moving Forward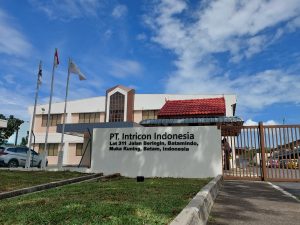 Winson adds that other than working on the next generation of gaming headsets, the company is looking into a new category of products.
"We are looking into migrating some of our medical and pro-audio products to consumer lifestyle products like wearables. For example, our professional in-ear products can be transformed into an in-ear solution to help those who snore, sleep better. There are a few other ideas that we are mulling at the moment."
Winson also highlights that the Food and Drug Administration (FDA) of the USA has approved hearing aids to be sold over the counter (OTC). "Before this approval, it was expensive for the public in the USA to buy hearing aids. They needed to consult an audiologist and could only get hearing aids from specific medical shops. However, this new approval will help reduce hearing aid prices as demand picks up. This is one reason we moved to a bigger plant in Batam to help us cope with the expected demand."
Intricon?
Hopefully, the next time someone mentions Intricon, our readers will have a better idea of this company providing precision audio technology to critical sectors such as professional audio, medical, security and aviation. On the other hand, their E-gaming headset brand IINVICTOR should soon become a household name. Do not be surprised that in the coming months, we may be hearing more about this company that has been a hidden gem in Singapore for the past 36 years.