Other than being awarded as the Asia Partner of the Year by Zoom at the Annual Partner Conference, ESCO was also shortlisted as a finalist for the Pinnacle Award for partners Globally.
Christopher Lim, General Manager, ESCO Pte Ltd, shares his thoughts on the award:
"For years we were already huge proponents of Zoom and its value was already very apparent to a number of our customers. During the unfortunate pandemic, the ability to work remotely soon became paramount and Zoom became even more popular as people became acquainted with the free version of Zoom.
While Zoom's free version was great for individual users, it became clear that companies (especially at an enterprise level) required the fuller features that only paid plans could provide. While the increasing demand for paid Zoom licenses increased, so did the problems. We were dealing with a large segment of the market, that were very new to video conferencing and many users disabled the security settings for the sake of convenience, leading to "breaches" and a loss of confidence in Zoom.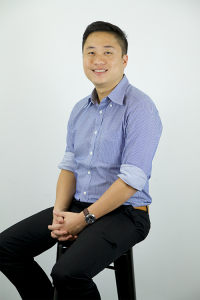 At ESCO we not only provide licenses, but we also provide user onboarding and training. Not only do we teach organisations to manage their users at an administrative level we also provide user best practices to ensure that Zoom is properly utilised. As system integrators we have the expertise to design and build physical Zoom collaboration spaces (Zoom Rooms), which we have deployed hundreds all over Asia. To support our Zoom customers, we have to build the relevant infrastructure as well. We have dedicated Zoom specialists to support our customer base and have multiple Zoom Room Demos in our office.
In short, ESCO's success in the Zoom space is not only being able to offer a one stop unified collaboration solution but perhaps more critically, the ability to support and maintain our ever increasing customer base.
We are very honoured to receive Zoom's award for Asian Partner of the Year as well as being finalists in the Pinnacle & Public Sector Awards. This success has only come because of the mutual commitment and support between Zoom and ESCO to deliver happiness and excellence to our customers in the Asean region. We would like to thank Don Kerr and the rest of the Zoom team for giving us the platform to succeed and we hope for many years of success in the future."