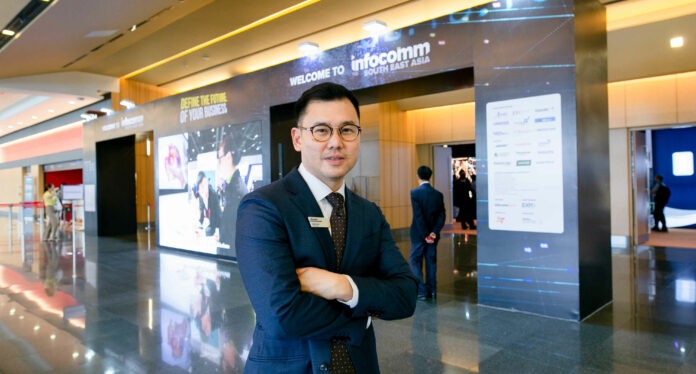 Spinworkz Pte Ltd is pleased to announce that David Lim will be leading the company's Industry Engagement activities. David Lim formerly worked for InfoCommAsia Pte Ltd as the Senior Director and was responsible for sales, implementation and project management of InfoComm India, InfoComm Southeast Asia and InfoComm Middle East & Africa.
"David brings with him years of experience in engaging with the AV, IT & Broadcasting industries and his personality is outstanding," said Thomas Prakasam, Managing Director of Spinworkz Pte Ltd and Publisher of the Systems Integration Asia and Entertainment Technology Asia. "Spinworkz has over the years been active in bringing invaluable training programmes, seminars and organising mini targeted events within Asia. I believe David will help bring our activities up a notch with his ideas, drive and ambition. He will, without doubt, add new perspectives and dimension to the growth of the company."
David comes in as an independent consultant but will hold the appointment of Director, Industry Engagement, Spinworkz Pte Ltd. David will be looking at helping companies to better engage / connect with the industry through a series of niche online and offline events, webinars and refreshing the Systems Integration India Awards, amongst other activities.
"Spinworkz has been serving the AV industry in Asia for 19 years. I, personally know Thomas for more than 10 years, and during that period, we have had a good working relationship. My stint with InfoCommAsia Pte Ltd has made me very passionate about the AV industry, and I look forward to the opportunity of connecting once again and hopefully bringing additional value to the industry," said David Lim.
David can be contacted at davidlim@spinworkz.com