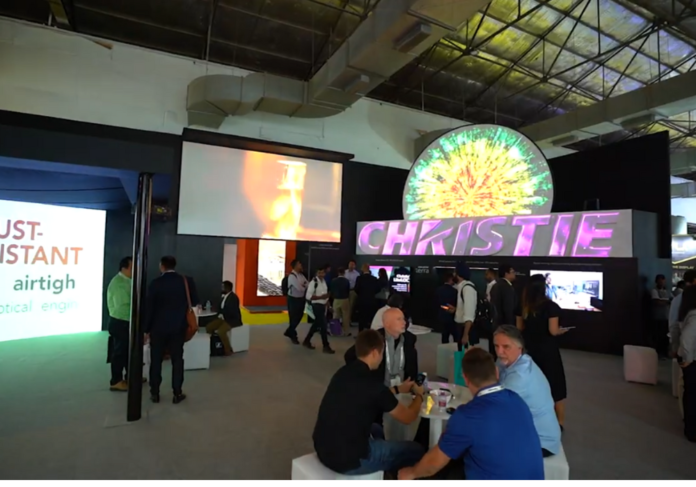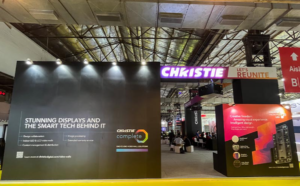 Taking the full benefit of the coming back of in-person show at InfoComm India 2022, Christie Digital demonstrated spectacular projection mapping competencies using high-brightness RGB pure laser projectors comprising the award-winning D4K40-RGB and Griffyn 4K32-RGB, both of which are sought-after for large-scale experiential installations across India. The full-featured Inspire Series 1DLP laser projector will also make its InfoComm India debut, alongside the high-performance MicroTiles LED, Core Series II LED video walls and Access II Series LCD panels featuring 4K UHD resolution and 16/7 run-times.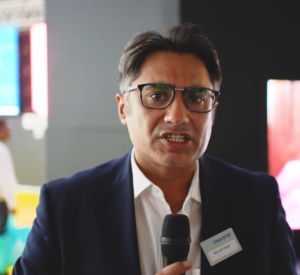 "We're excited to meet our partners and customers to revitalize and strengthen relationships, as well as showcase the latest solutions that will help elevate India's ProAV industry to greater heights," said Rishubh Nayar, sales director for India, Enterprise, Christie. "Despite the COVID-19 pandemic, we have continued to maintain our lead in the high-brightness projection segment and made greater strides in the LED segment over the last two years. This is a clear demonstration of the continued trust that our Indian partners and customers have in our technologies and solutions."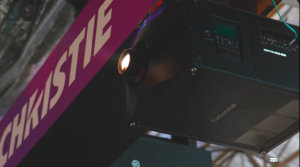 The 34,000-lumen Griffyn 4K32-RGB pure laser projector will illuminate a 4.5-meter wide screen in vibrant color, while the 40,000-lumen D4K40-RGB pure laser projector will be projection mapping the Christie logo and driven by Pandoras Box Software License Version 8. Additionally, two Inspire Series DWU960ST-iS laser projectors will be blended to light up a wide curved screen. With 9,600 lumens, the DWU960ST-iS offers 24/7 operation, IP5X dust-resistant optical engine, a motorized zoom lens, and whisper-quiet operation.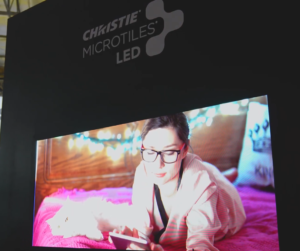 The award-winning MicroTiles LED in a 1.25mm pixel pitch will be presented in a 10-by-5 array. Smaller, brighter, more powerful and flexible, MicroTiles LED delivers P3 color space, fully compliant HDR-10 and patented software that keeps the wall calibrated at 97 percent or greater uniformity. They are ideal for corporate venues, retail and hospitality applications, and mission critical control rooms.
An eye-catching highlight of Christie's exhibits is a Core Series II LED video wall in a 1.2mm pixel pitch that produces vivid, clear and detailed images that are 33 per cent brighter than its predecessor, at 800 nits calibrated brightness. When paired with Christie's optional E600 HDR10-compatible controller with advanced image processing, Core Series II delivers content in 4K @60Hz with low-brightness enhancements for great visual performance.
Another user-delight on the Christie booth was the performance-price balancing Christie Access II Series LCD panels. Available in five sizes, these discrete panels are perfect for applications in meeting rooms, classrooms, corporate lobbies and digital signage. On display will be the 65-inch Christie UHD652-L and 86-inch Christie UHD862-L that come with professional features such as a 4K UHD resolution, OPS slot, USB playback and 16/7 run-times.