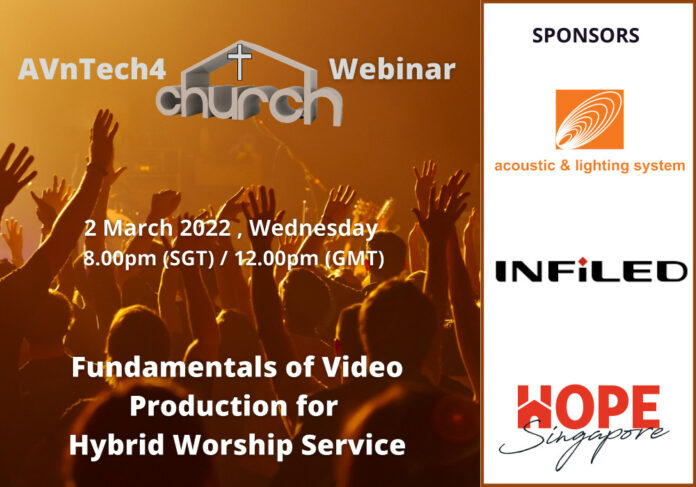 Systems Integration Asia is pleased to restart the AVnTech4Church Webinar Series.
The next topic on Fundamentals of Video Production for Hybrid Worship Service will be held on 02 March 2022. Registration to attend the webinar is now open.
Visuals capture attention and also enhances the message when it's nicely crafted and produced, all highly essential for today's virtual and hybrid worship services.
The webinar will provide considerations, tips and advice on how to enhance your video stream. Divided into three parts, it will touch on technical considerations for the camera crew, visual mixer multimedia crew and how their combined efforts will help to ensure an effective and dynamic way to capture the attention of remote worshippers. A case study for a better understanding of the concepts will also be shared.
The webinar will be presented by Steven Yeoh, Technical Director of Hope Church Singapore.
For more information and to register to attend the webinar click HERE.