Mridul Jain – is one of the few names in the Indian AV industry that does not need an introduction in particular.  The name carries an identity of its own, a legacy, and a promise, too. Having been at the helm of affairs at Sennheiser India and having steered its Business Communication division to admirable success, Mridul recently decided to move on and embark on a new journey of his own entrepreneurial pursuit with an 'AV essential' purpose. YES, it's AV Essentials, with its headquarters in New Delhi.
SI Asia tried to capture some essentials of the initiative in a very snappy interaction… check it out:
………………………………………………………………………………
The Objective of Setting up AV Essentials…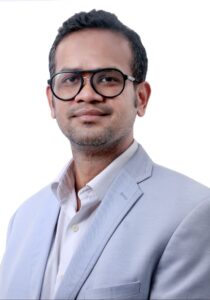 The main objective of setting up AV Essentials stemmed from (the realization of) the need of a 'solution-centric distribution partner' that is fully backed by OEMs who are not directly present in India with all their resources and want a foothold in the Indian market.
Indian economy is a brightly shining star in today's world, and many world-class brands want to glow in that light and gain good ground. However, as is the case with any business situation, they wouldn't want to jump the gun; they rather want to test the waters before taking the jump into this ocean(ic market).
By means of a bonding partnership approach that works like a bridge between OEMs and End Clients – through a variety of stakeholders – we want to bring that value-add for all those aspiring brands.
What will the new entity aim at? activities and segments…

AV Essentials, like I said in earlier, aims at bridging the gap between the OEM and the End Client. That is our vision. We want to work with all our partners through the entire value chain by working on the support that is required, from a small demo to the whole design of the system. Through my experience, I have seen that the 'after-sales-support' plays a very important part in any business relationship, and we can proudly say that during our existence of the past four months or so, we have reduced the after-sales timelines from a month at times to one week.
We are trying to take this still further by working on a process that even before our integration partner picks up a faulty unit from a site, we would want to provide a standby unit so that the installation, commission or performance process goes on seamlessly, and the customer without even realizing of a fault.
Our main objective is to provide our Integration partners with never-before-seen support on the after-sales side because most of the time, we have seen that after a sale is done, the client is forgotten. We have brought this learning from the IT business wherein business and commercials are based on downtime at the site.
An important aspect of our objective is that even before the after-sales support, our intent is to evolve exact solutions for the End Customers in close association with our integration partners, even conducting PoCs, if required.
So, the intent is to walk the extra mile…
Of course, yes. However, all that would not have been possible without the support of our regional distributors.  It helps establish a faster turnaround time for Integration Partners and End Customers due to their proximity to the market.
We have a distribution structure in all the major cities, such as Delhi/NCR, Mumbai, Indore, Bangalore, Hyderabad, Chennai, Trivandrum, Kolkata, and Bhubaneshwar. That is a pretty organized and capable framework.

Xilica and Audac have also shown a great amount of confidence in the Indian Market, and this is further reinforced by the fact that today Xilica has four resources in India (3 Sales and 1 Tech) out of which two are handling the entire South Asia market for them (which is a proud achievement for us) and Audac has recently onboarded one resource in Bangalore.
All three companies, AV Essentials, Xilica and Audac, are extremely confident on the India Story, and we intend to do our bit on this side by putting in the best of our efforts by bringing the right product range at the best price point with timely and efficient support.
What roadmap for the immediate term, and of course, long term…
We are now focusing on growing and stabilizing the Xilica and Audac business in India, and we have given ourselves a timeline of 12-18 months to achieve the same. We are fully entrenched in getting this rolling and have received a lot of support from our colleagues in this amazing industry; hence, we are confident of achieving the same in the expected timelines.
It is too early to discuss the long-term roadmap now since we are still trying to get on our feet and are very much focused on what is on our plate right now. The obvious roadmap, however, would be to collaborate with non-competing brands to provide a complete solution wherein we provide the best solution at an optimal value to our clients and also add value to our relationship with the OEMs to take this ahead.
How big is the team now, and what plans?
We are still a very small team and would like to work on the lean way. The best part is my first couple of hires were service engineers, specifically with an aim to ease out the pain of our integration partners by providing quick support which is not hampered by approvals and paperwork. We are a relationship-oriented group, and trust is the bedrock of our relationship with our integration partners and distributors.
We also now have a Tech Head who is helping us set up our pre- and post-sales structure to make our overall support faster and more efficient.
Our distributors have been a major support to us through their teams and have been instrumental in providing the support that we want to be known for in the market.