Issue 163: December 19, 2018
The big news last week was RCF Group's signing of a definitive agreement for the acquisition of DPA Microphones A/S ("DPA") from The Riverside Company. In the words of Arturo Vicari, CEO of RCF Group, "We can now offer the complete audio chain, from microphones to speakers." It is indeed a significant step. Before we could catch our breath on that deal, DiGiCo announced a new addition to the Audiotonix family with the acquisition of KLANG:technologies. James Gordon CEO of Audiotonix commented, "KLANG will become a key part of DiGiCo's future, as they combine forces to improve the listening world of artists and monitor engineers alike. It is about to sound a lot more natural, with the arrival of I-IEM." Read more about both acquisitions in this week's e-newsletter.


This is our last e-newsletter for this year. We would like to take this opportunity to wish all our readers Happy Holidays and have a great 2019.
Thomas Richard

Editorial Director

DiGiCo Immerses with KLANG:technologies
DiGiCo has announced the acquisition of KLANG:technologies as a key new addition to the Audiotonix family that already includes leading audio brands Allen & Heath, Calrec, DiGiGrid, Solid State Logic and DiGiCo. The deal, which was concluded last week, further brings together some of the most influential and innovative brands within the Pro Audio Industry. James Gordon CEO of Audiotonix …
RCF Group Acquires DPA Microphones
RCF Group, one of the fastest growing organizations in the Pro Audio market, has announced the signing of a definitive agreement for the acquisition of DPA Microphones A/S ("DPA") from The Riverside Company. DPA, based in Denmark, is a premium brand in the high-end professional audio microphone market for the live, broadcast, theatre and studio end-user segments.

Vega India Move to a New Home in Mumbai
Vega Project India Pvt. Ltd, one of Vega Global's regional branches, has moved to a new office location to accommodate its growing operations. Vega's new office is located at Inspire BKC, Office No 215 and 216, G Block, Bandra Kurla Complex, Bandra East Mumbai.
K-array Welcomes Westco to K-family
K-array is making waves on Philippine shores with local partner Westco. By teaming up with Westco, the Italian designer of audio solutions has partnered one of the country's top and leading electrical engineering services firms, led by President Engr. Roddy Peñalosa.

AV LINK Joins SDVoE Alliance
The SDVoE Alliance has welcomed AV LINK GROUP LTD, a leading Taiwan-based manufacturer of AV solutions, to the alliance as an adopting member. "We've been searching for various solutions for 4K AV over IP over the past few years. Of course we've looked into SDVoE technology, and have gone through some evaluation.
Cinema 21 Acquires Christie Projectors for New Cinemas Across Indonesia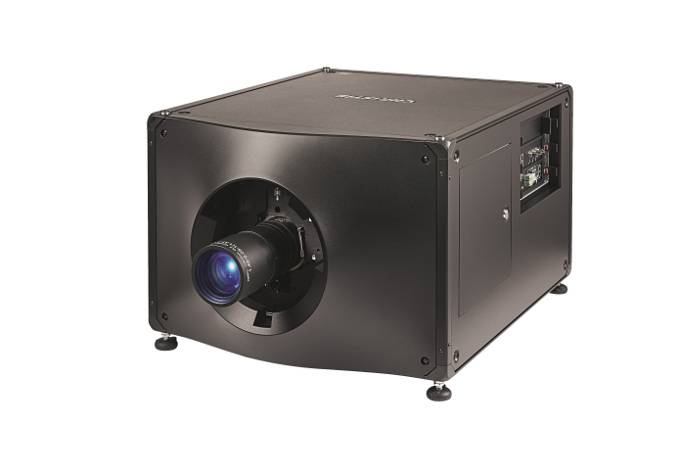 Christie has announced that Cinema 21, the largest movie theater chain in Indonesia, has purchased 50 units of Christie's next-generation CP4325-RGB RealLaser cinema projectors for deployment in its new multiplexes across Indonesia. This acquisition, the largest by a Southeast Asian exhibitor to date, validates Christie's technological leadership in the cinema market.

Powersoft Helps to Combat Noise Pollution at Roppongi Hills
Powersoft amplification has been chosen to drive the newly upgraded audio system at the Roppongi Hills development in Tokyo, which was originally constructed by building tycoon Minoru Mori. After the careful deliberation, integration specialist for the project, Audio Brains, specified 5 Powersoft X4 DSP+D for the upgrade.

Rivera International Serves Up Mesmerizing Sound at Mustard in Mumbai
From its charming Goan bungalow in Sangolda, Mustard has adapted well to its new home at Atria Mall in Mumbai, India. Spread over 2,800 square feet, the fine dining restaurant and bar has a decidedly feminine appeal with its chintz-splattered interiors, ornate chandeliers and pretty cocktails.

Time to Buy a Few Pairs of OPTJ Optical Extenders
Lightware Visual Engineering's end-of-the-year OPTJ extender promotion is running hot with their partners and distributors worldwide until the end of 2018. If you have application plans in need of a small, tough and future proof fiber optical extender, they want you to call the closest Lightware sales team member or a Lightware distributor partner.
Mindstec Demonstrates Innovative Technologies at Significant Interior Design Industry Events
Architecture and interior design have changed rapidly over the last few decades, and even more so in recent years as modern technology evolves. Mindstec was chosen as the dedicated Interactive Experience Partner to support and participate in significant events within the interior design industry, that included "Asia Pacific Interior Design Awards 2018" on 29 Nov in Hong Kong.

Internationally Acclaimed Visual Artist To Give Closing Keynote at ISE 2019
Tupac Martir (pictured), "the visual artist and creative director behind some of the most important events in the world" according to Vogue, will give the Closing Keynote at ISE 2019. Martir is the founder of Satore Studio, a London-based multidisciplinary design and creative production group with clients as wide-ranging as BMW, Ralph Lauren, Elton John, Beyoncé.
New Driver Brings QMotion's Qadvanced Motorized Shades into RTI Control
RTI, a leading control and automation manufacturer,has unveiled the availability of a new driver for Qadvanced automated roller shades from QMotion, a brand of Legrand. "Known for their reliability and sophisticated designs, Qadvanced roller shades are the solution of choice for many integrators," said Ed McConaghay, CEO, RTI.