Issue 160: November 7, 2018
Light Fidelity could be the answer for many of us in the industry. Also known as LiFi, the bandwidth offered by the technology is 1,000 times the size of radio frequency which is what WiFi uses. LiFi is a visible light communications system that is capable of transmitting data at high speeds over the visible light spectrum, ultraviolet and infrared radiation. Signify recently held an event in Singapore to introduce and showcase how LiFi works. LiFi also offers security as light cannot penetrate walls - this would be significant in spaces where security is a critical concern. LiFi can also enable up to 15 users within the coverage beam of one light point thus offering stable data rate regardless of the number of users. LiFi would also make a significant impact in spaces were RF is poor or causes too much interference.
Thomas Richard

Editorial Director

Signify Showcases LiFi in Singapore
S

ignify (formerly Philips Lighting) had launched LiFi earlier this year at an international exhibition in Germany and on 30th October held a showcase in Singapore for invited guests. Light Fidelity (LiFi) is a two-way high-speed wireless technology similar to WiFi but uses light waves instead of radio waves to transmit data.
Christie Crimson Series Projectors Light Up the Tallest Statue in the World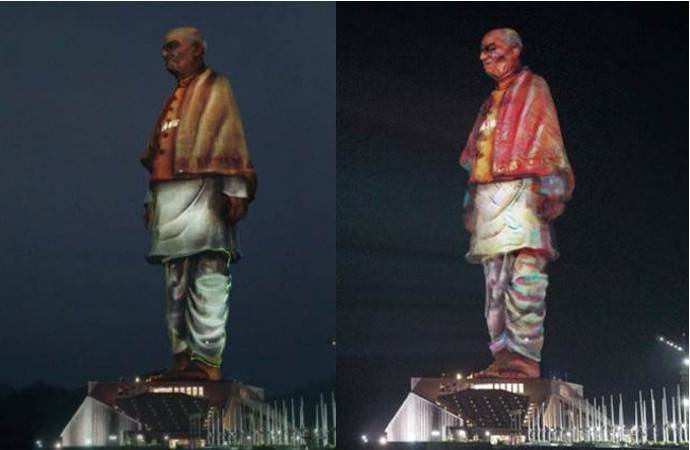 Christie's state-of-the-art visual solutions have been deployed for a fascinating projection mapping showcase on the newly-inaugurated Statue of Unity, the world's tallest statue, dedicated to visionary Indian statesman Sardar Vallabhbhai Patel. Local media described The Statue of Unity as an "architectural and engineering masterpiece" that took four years to complete.

AVIXA Appoints Liz Shaw as APAC Regional Marketing Manager
Liz Shaw has been appointed as AVIXA's regional marketing manager for the Asia-Pacific Region. Based in Brisbane, Australia, Liz will head up association marketing effort for AVIXA in the region. This includes member communications, AVIXA booths at their shows and all of the industry and vertical market events and educational programmes.

Mersive Launches Kepler: Cloud-based Analytics and Monitoring Tool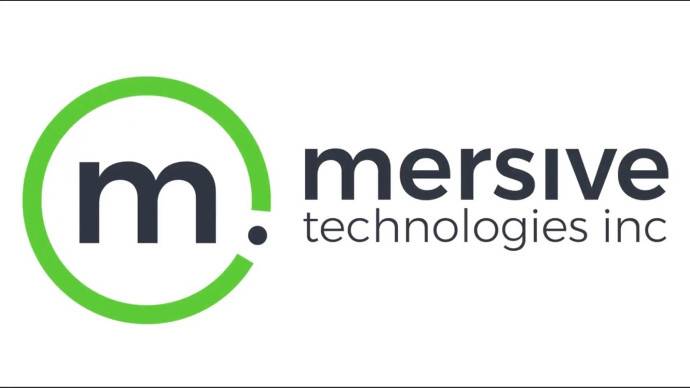 Mersive Technologies, whose Solstice product is a leader in wireless content sharing and collaboration, has unveiled Kepler, a cloud-based software tool that centrally monitors Solstice-enabled meeting rooms to provide powerful analytics on user collaboration and room utilization. These insights empower organizations to optimize their common spaces for greater usability, productivity, and ROI.
Lightware Continues Expansion with an Office In Hyderabad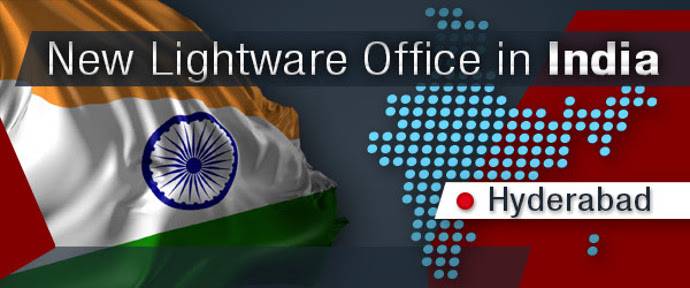 Lightware Visual Engineering has announced the opening of their new office in Hyderabad, India. The new establishment will serve as a local sales and support center for the South Central India region. Joining their already operating offices in Bangalore, Delhi and Mumbai, the new office is located at Hyderabad in the heart of state Telangana.

Adam Hall Asia Names Country Manager for India
Adam Hall Asia Pte Ltd, based in Singapore, has appointed Nagaraj Kenchi Mallikarjun as its new country manager for India. Mallikarjun possesses 17 years of experience in the A/V, automation and IT industries with a skill set encompassing business development, marketing, supply chain and distribution management, project management and customer service.

Riedel's Artist, Bolero, and MediorNet Systems Offer Efficiency and Flexibility at Lighthouse Evangelism
Today's large-scale sporting events, as well as their technical broadcast requirements, are growing at an astounding pace. To meet and surpass these requirements, Riedel Communications has initiated their Managed Sports Services division, comprised of custom-engineered technologies paired with extensive supervision and support by Riedel-qualified engineers.
VuWall2 Now Integrated in WinGuard X4 from Advancis
Advancis, one of the international market leaders in vendor-neutral Physical Security Information Management (PSIM) Systems, and VuWall, manufacturer of videowall controllers and control room videowall management solutions, have strengthened their partnership for surveillance, security and building management solutions in control rooms.

Digital Signage Expo 2019 Opens Conference Registration
Digital Signage Expo (DSE), the world's largest international trade show and educational conference dedicated to digital displays, interactive technology and digital communications networks, has announced that registration for its 2019 event is now open.
Multiple Career Opportunities at Crestron APAC
Crestron builds the technology that integrates technology. They are one of the largest and most recognized brands in automation and control solutions, and the premier technology partner for fortune 500 businesses globally. As they continue to experience rapid growth, they are investing in more resources and creating new opportunities.