US-based Digital Signage Expo organiser Exponation LLC has filed for Chapter 7 bankruptcy. DSE 2020 was postponed twice and was due to take place from 11 – 13 November in Las Vegas. The show had grown in size since it first debut in 2004 and had been recognised as one of the fastest growing trade shows in North America. Considering that the Digital Signage segment is growing especially with the use of signages complemented with facial recognition, temperature scanning and more during this pandemic, this is an unfortunate outcome. Keeping to exhibitions, InfoComm China Beijing is all set to kick-off as a physical exhibition on 28 September with ConnecTechAsia comprising of CommunicAsia and BroadcastAsia following swiftly as a virtual exhibition on 29 September. As many of you are already aware, ISE has been postponed to 1 – 4 June 2021. The exhibition and events industry has been hard hit and though virtual is an alternative, many, I believe, are desperately waiting for a face-to-face after having been cooped up for the past 6 to 8 months.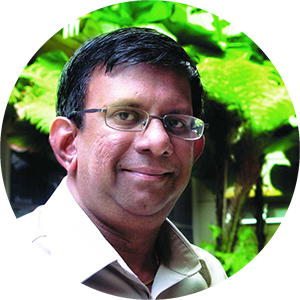 Thomas Richard

Editorial Director
InfoComm China: SDVoE Alliance to Demonstrate Zero-Latency KVM over IP and AV Processing
At InfoComm China 2020 (China National Convention Center, Beijing, Sept. 28-30), the SDVoE Alliance, represented by booth sponsors DANACOID, NETGEAR and Semtech, will present two demonstrations of SDVoE technology in booth BF4-01. SDVoE is an AV-over-IP platform with AV processing capabilities no matrix switch can match including built-in seamless switching, video scaling, video wall processing, multiview image compositing, audio downmixing, …
ETC and High End Systems Showcase at Broadcast Asia Virtual Tradeshow 2020
ETC and High End Systems announce their participation in BroadcastAsia 2020 Virtual Tradeshow from 29 September to 1 October 2020. The companies will exhibit the latest innovations in lighting technology with a 100% virtual booth, live product webinars, and real-time Q&A sessions. The newly released lighting fixtures - ColorSource Spot jr and fos/4 Panel will be introduced by the ETC …
Powersoft to Present New Approach for System Design and Control on 1st October 2020 Online
Powersoft will host a global launch event on the 1st of October 2020 to introduce a new way to design, control and manage even the most intricate install projects. The online launch event will unveil a completely new decentralised and simplified approach to system design, with a number of exciting features, including: • Embedded matrix • Distributed, embedded processing and …
Ideal Learning Environment at Panyatara Learning Service Center
To offer attendees an engaging training experience, the Panyatara Learning Service Center hired Mahajak Development Co. Ltd., to design and install a HARMAN Professional audio-visual and control solution. Established by the Charoen Pokphan Group to operate Thailand's convenience store business under the "7-Eleven" trademark, the Panyatara Learning Service Center—part of the Panyatara Company—offers personalized training courses and seminars. The facility …
d&b V- & A-Series Installation in Historic New Zealand Theatre
Regent Theatre in Palmerstown North, New Zealand, was originally designed in 1929 and, at the time of its opening, set a new standard of entertainment for local audiences. Fast forward to 2020, and the installers tasked to renovate the sound turned to d&b audiotechnik to ensure the venue stayed ahead of its time with a brand-new audio system installation. Unique …
Altman Brings a Colorful Wash to the Ko Shan Theatre with Pacific Lighting (HK) Limited
Located in Hong Kong, the 1,031-seat Ko Shan Theatre is ideally suited for traditional opera, dance, music, school functions or community gatherings. Already equipped with an advanced sound and staging system, the theatre also wanted to incorporate the latest in lighting technology as well. Looking to bring in a new LED theatrical luminaire to provide elegant colour-changing with a smooth, …
VIDEO: Interview with Ramesh Jayaraman, VP and GM of HARMAN Professional Solutions, APAC. Part Two.
In Part Two of SI Asia's chat with Ramesh Jayaraman, VP and GM of HARMAN Professional Solutions, APAC, we discuss about the opportunities related to Work from Home.
New Streaming Mixer/Switcher from RGBlink
RGBlink has announced and launched a brand new video mixing and switching device the mini. In vogue and targeted directly at the burgeoning demand for more personal compact streaming broadcast solutions. mini goes beyond single camera applications with support for four HDMI input sources. Certainly mini in size, the RGBlink mini is just 500g and under 200mm in width, all …
Barco Launches a Cloud-based Remote Monitoring, Diagnostics and Control Solution for its Video Walls
Barco has announced the release of WallConnect Cloud, a new cloud-based remote monitoring and management platform for its video walls portfolio. WallConnect Cloud allows system integrators to monitor and diagnose their installed base of video walls, enabling them to remotely check the status, diagnose and control a number of critical parameters. This results in higher operational efficiency, faster problem-solving, optimal …
QSC Announces New Q-SYS Core Processors
QSC has introduced two new audio, video and control processors native to the Q-SYS Ecosystem – the smaller Q-SYS Core 8 Flex and Q-SYS Core Nano. Driven by the proliferation of networked endpoints and the expanding processing needs of a wider variety of spaces and topologies, the Core 8 Flex includes onboard analog audio I/O and GPIO plus network I/O …