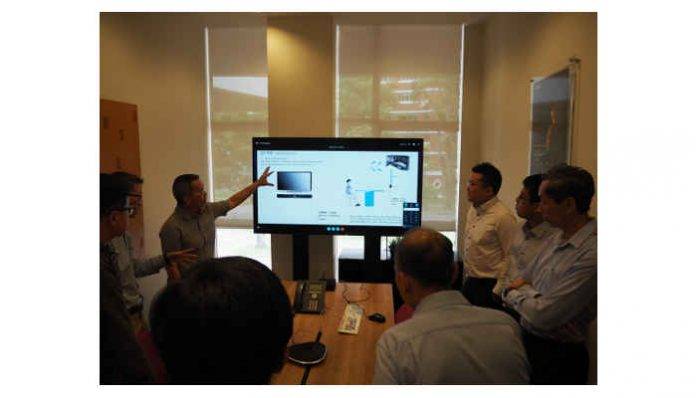 Y
amaha recently launched its United Communications (UC) series, comprising of the YVC-200, YVC-300, YVC-1000MS, and CS-700.
The YVC-200 is a portable speakerphone that uses both USB and Bluetooth, enabling reliable and natural-sounding remote communication. With intelligent microphones that offer 360º coverage and professional-quality DSPs, the YVC-200 optimises the sound environment and provides clear sound for the user. The YVC-200 also allows for smart connection with multiple devices, operating systems and conference applications, allowing users to take the office outside.
The YVC-300 UC speakerphone boasts high sound quality, high volume, expandability and increased convenience. Equipped with multiple original audio processing technologies, the YVC-300 is similar to its higher-grade cousin, the YVC-1000. The YVC-300 offers the highest volume in its class among USB-powered speakerphones, and has double the volume as compared to the PJP-20UR.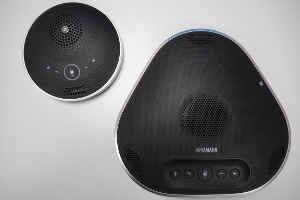 The YVC-300 utilises Human Voice Activity Detection (HVAD) to eliminate surrounding noise and convey only voices – even constant background noise will be removed from the audio picked up from the microphone. Automatic gain control ensures that both loud and quiet sounds picked up by the microphone are adjusted to the optimal volume, and the speaker position detection function automatically tracks the direction of a voice.
The YVC-1000MS is engineered to support the audio requirements of large meeting rooms, as well as rooms with special table configurations, allowing a daisy chain of up to five distinct microphones. Configured for Skype for Business, users can start the meeting simply by connecting the speakerphone via USB. The speakerphone can also be connected to smartphones via Bluetooth, and is equipped with HVAD to minimise background noise during calls and meetings.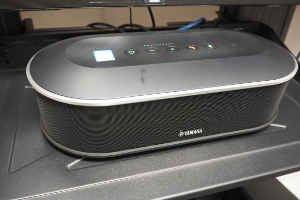 Yamaha also introduced the Application Programming Interface (YVCAPI) used to control the YVC-1000 and YVC-300 via third-party applications. Through the YVCAPI, users have access to all functions on the YVC-1000 and YVC-300, and can manage the units directly without having to use any of Yamaha's management interfaces.
Lastly, Yamaha introduced the CS-700, a video sound collaboration system designed as an all-in-one unit for huddle rooms. The CS-700 combines ultra-wideband audio with high-quality video to fulfil video, audio and collaboration requirements. The CS-700 features a beamforming microphone that picks up on every word spoken in the room, and a four-speaker bar provides high-quality audio to the room. Other key features include USB audio and video support for UC applications, an ultra-wide angle camera with 120º field of view, DisplayLink interface, and an integrated SIP interface for Call Manager integrations.
Yamaha's UC series were also showcased at the recent CommunicAsia exhibition held at Marina Bay Sands.