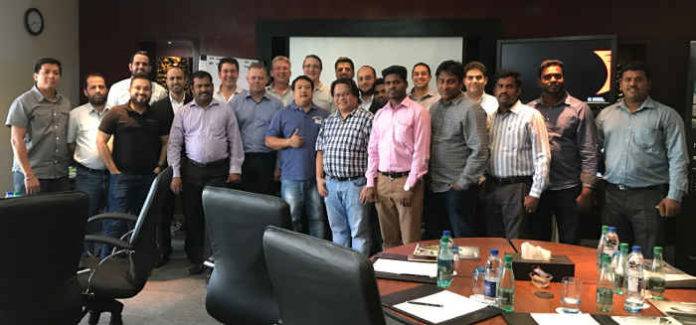 WyreStorm recently partnered with its Middle East Distributor, MultiVision, to host training sessions on 26th and 27th October in Dubai.
WyreStorm's Product Experience Manager and resident IP and control guru, James Meredith, led the proceedings, covering the full WyreStorm and WyreStorm's NetworkHD AV over IP eco-system, with special attention paid to providing video wall, collaboration, wireless connectivity and BYOD browser-based AV control solutions.
There was plenty of opportunities for the 25+ system integrators and consultants across the UAE to get to grips with the solutions discussed with example applications and an extensive Q&A session.
After the final day of training wrapped, WyreStorm's Meredith had this to say: This is our third Dubai training in the space of 12 months and each time we come we're seeing more and more interest in the latest AV signal distribution technologies and how best to apply them in commercial projects, which is translating to more demand for places on our training seminars. I've been coming to Dubai for the past 15 years but you can really feel the expansion of the market in the region and its fantastic that WyreStorm is part of that. We can't wait to come back – but we'll maybe have to book a bigger room next time!"