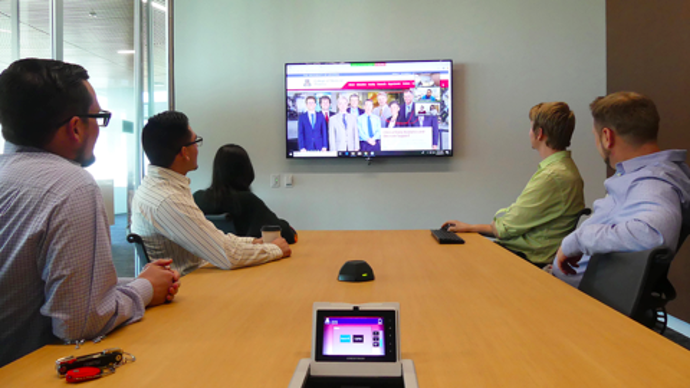 In order to educate the next generation of medical professionals while they complete rotation internships off campus, The University of Arizona College of Medicine (UACM) – Phoenix recently began using PanaCast 2 180-degree Panoramic-4K camera systems to create the most engaging, adaptable, and affordable distance learning experience.
According to Chris Dieterich, the school's Manager of Instructional Technology, the PanaCast 2 camera systems allow professors to deliver 180-degree coverage in any size room and give remote students a more classroom-like view that can be accessed on any internet-connected device.
"The unique features of the PanaCast 2 camera make it an ideal solution for distance learning," Dieterich explained.
"In terms of convenience, cost, adaptability and ease-of-use, they are in an entirely different league than our legacy systems. Some courses that include remote students use different classrooms on different days, so the tiny size and plug-and-play nature of the PanaCast 2 is exactly what we needed to optimize every aspect of the class, including setup, wall-to-wall coverage, and an exceptional student experience."
Created by Altia Systems, the PanaCast 2 camera systems and the Zoom video-conferencing platform, the schools allows remote students to attend live classes on any device, including laptops, PCs, smartphones and tablets.
This results in a drastic cost savings for the school, as some of the campus' legacy videoconferencing systems require expensive equipment on both the transmitting and receiving ends for each individual student.
"Beyond the affordability, what interested me most about the PanaCast 2 was the 180-degree field of view that allows every student to be on camera," Dieterich continued. "That improvement has made the most dramatic difference for our students and educators, because it allows remote learners to engage with the class and follow discussions more intimately than is possible when large portions of the room are out of view."
Dieterich also noted that the PanaCast 2's Intelligent Zoom feature has simplified and improved virtual meetings among campus employees by automatically following, zooming, and focusing on the current presenter.
Because the camera systems have a resolution of Panoramic-4K, they can deliver a 1080p video stream while zooming up to 4x.
What's more, each classroom at UACM includes a PC and a 65-inch digital display, so educators can set up the USB-based PanaCast cameras and launch the Zoom software in a matter of seconds.
"We currently use all three PanaCast 2 cameras once or twice a week for normal class sessions, as well as for much larger events that need to include up to 150 people on camera at once," he added.
"The other main factor for a successful distance-learning class is that the technology must be easy to use and work every time, without fail. We've found that the PanaCast 2 is simple enough for anyone to set up and operate, and it hasn't required any troubleshooting after hundreds of uses."
After the success of the PanaCast 2, the company kept pace with emerging video standards and developed the PanaCast 3, which features upgraded cameras, microphones and artificial intelligence software that takes PanaCast performance even further.
The small, portable system uses three 13 megapixel cameras and advanced video stitching software to capture a 180-degree field of view.
This allows collaborators to share 100% video coverage of any size room in a Panoramic-4K view (3840 x 1080), zoom up to 6x at HD quality, and sit as close as 18 inches from the camera.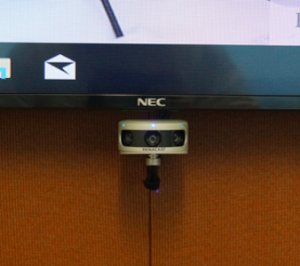 In addition to intelligent multi-camera and multi-microphone hardware, PanaCast 3 comes equipped with Intelligent Zoom, which enables automated zooming based on who is speaking and room occupancy.
Intelligent Zoom is part of PanaCast's Intelligent Vision suite of artificial-intelligence add-ons for the PanaCast line of products. Both the PanaCast 2 and PanaCast 3 are compatible with all of today's leading collaboration software providers, including Skype, GoToMeeting, Zoom, Webex, Slack, Google Hangouts, join.me and more.