Lightware Visual Engineering's end-of-the-year OPTJ extender promotion is running hot with their partners and distributors worldwide until the end of 2018.
If you have application plans in need of a small, tough and future proof fiber optical extender, they want you to call the closest Lightware sales team member or a Lightware distributor partner, as chances are they can now offer you some friendly prices for the HDMI 2.0 compatible HDMI20-OPTJ-TX/RX90 extender sets.
HDMI20-OPTJ-TX/RX90 optical extender pair set is a small, fully HDMI 2.0 compatible video extenders for distances of as long as 600 meters for Full 4K@60Hz 4:4:4 signals, and up to 2500 meters for Full HD resolution, with HDCP 2.2. HDR and Dolby Vision are also supported.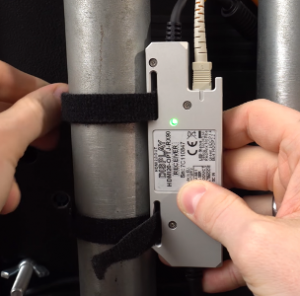 HDMI20-OPTJ-TX/RX90 have been designed to withstand the bumps and wear of regular use and relocations. These optical extenders have a tough and cool machined aluminum chassis, providing durable housing and excellent passive cooling. Numerous other applied rugged design solutions prevent physical harm at impact points.
The chassis has loopholes for hook-and-loop fasteners (aka Velcros), so users can place over the cable holder strips into those holes and mount the extenders to basically anywhere. The 5-color feedback LED provides information about the current state of signals within the extender.
A specially designed power tray with various optical connector options is also available to accommodate up to 16 units for rack installation.
With the 3 year warranty and Lightware's extensive, expert support services, you simply cannot go wrong.
Get them this year to save some money on next year projects!