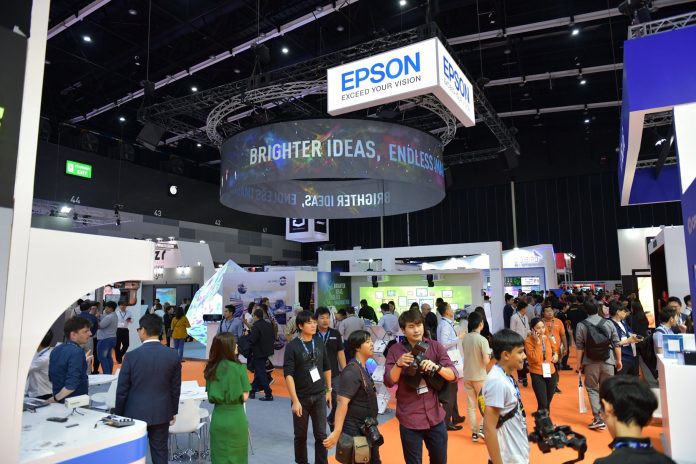 This opinion piece is written by Thomas Richard Prakasam, the Publisher / Editorial Director of Systems Integration Asia magazine.
The inaugural InfoComm SEA was held from 15 to 17 May in Bangkok, Thailand at the BITEC. The last regional show organised by InfoCommAsia Pte Ltd was in 2010 when the Asia edition was held in Hong Kong. Thus to me, the time was ripe for a show in the region.
Much has been written about the potential of the SEA market, and so I will not touch on this except to state that every country in the region is in a different stage of development and each country has its own vertical market opportunity that is their priority. There is no doubt about the infrastructure developments happening and in some cases, countries in the region can leap-forward to the latest technologies due to the surge in development at the right time.
SEA is a complex region with different cultures, religions and even mindset. So that in itself is a challenge for the organisers, InfoCommAsia Pte Ltd. We need to bear this in mind when looking at the overall picture.
Did the show meet expectations?
Being an inaugural event, many did not really have expectations but were, of course, I believe, secretly praying that it will not be a disaster. Well, it was not. It exceeded expectations. Over 7,000 visitors for an inaugural show in a diversified region is excellent.
Was it as touted a regional show?
It was, and visitors from the different countries debunked the worry that it would be a local show. It had, however, as expected a more significant number of Thai visitors but the regional visitors were not overshadowed.
Was there manufacturer support?
It was good to see many manufacturers being directly present and even more pleasing to see that manufacturers had their reps present even within the Thai distributors' booth. This is an essential ingredient in the overall vibe of the exhibition. Regional visitors must feel that they can talk to someone who is responsible for the region, and this helps.
Did supporting programmes help?
Most seminars held at the second level had a good number of delegates listening in. The three planned technical tours were over-subscribed. Some felt that there were too many programmes and they had to make a choice. This is certainly better than not having many options. There were independent programmes as well as AVIXA tracks as well as Industry tracks for end-users.
Were there, end-users?
There indeed were end-users but the numbers for now, in my opinion, might not have been overly significant. InfoCommAsia on their part had put in a tremendous effort with a roadshow to visit all the countries in the region, communicating with 161 associations from the region, appointing regional reps to sustain publicity in respective countries and I believe it is this focused approach that attracted many visitors including end-users.
End-users getting budget to attend a show that is not directly related to their industry is a challenge in this region. I suspect exhibitors know that too. This has to be a concerted effort by everyone in the industry. It was good to see some SIs bringing their clients to see the solutions. But more can be done not just by the organisers but by everyone involved.
Frankly, we need to understand the mindset in SEA. It is not the same as that of end-users from Europe and USA. It will require continuous education to make them understand the importance of coming to an exhibition such as this.
I believe with InfoCommAsia's continuous engagement and the industry in SEA as a whole pushing the same agenda, we will see more participation from the end-users, which will be beneficial for all.
Having said that I did see reps from both the Integrated Resorts in Singapore present at the show. The enlightened end-users can easily see the benefit of visiting the show:)
Was Thailand the right choice?
Again absolutely. We all know Singapore would be the easiest to get things done, but the country has become more expensive. In comparison to all the other countries in the region, I would say Thailand would be the most favourable in terms of connectivity, reasonable accommodation cost, reasonable F&B, and generally the people. I am glad that the organiser is sticking to its gun with Bangkok for the next edition.
Expensive to participate?
There were comments that it was expensive to participate. I have zero privies to how this works. I can, however categorically state that in my humble opinion there is NO other organisation in this region that works so hard to get genuine footfalls to the exhibition. As mentioned earlier, tons of individual meetings, roadshows and appointed reps do their part. All this does cost money. I do understand about ROI, and I am just offering my note on the effort put up by the organiser to make the money work for the benefit of all.
Going forward…
Shure and Panasonic brought their regional partners before the show dates for their own conferences and meet-ups. This certainly helped in the overall number of regional guests coming to the show. It makes sense, and I believe more companies will look at this option next year – why not hit two birds with one stone?
This year unfortunately the show fell during the fasting period for Muslims which affected their travel. Next year however the show will be held a few days after the fasting period is over.
InfoComm SEA certainly can grow and become an essential event in our calendars. We all need to do our part to take advantage of the growing opportunities in the region. The next edition will be held from 27 – 29 May 2020.