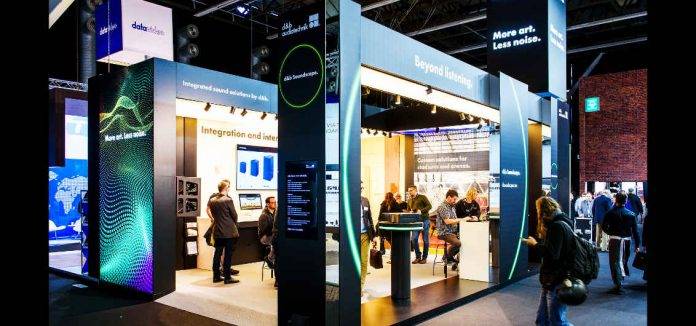 I
SE 2018 was a milestone event in a five-year journey for d&b, as it was where the d&b Soundscape was officially released to the market. Operating on the DS100 Signal Engine and dynamically integrating engineering and artistry, the d&b Soundscape opens up a whole world of creativity.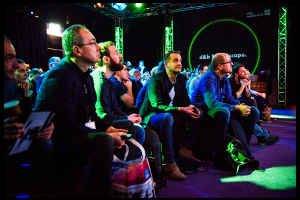 Combining d&b loudspeaker systems with state-of-the-art processing power, object-based mixing and sophisticated room emulation, d&b Soundscape is a toolkit to enable the creation of an unparalleled listening experience – natural, harmonious, enveloping and emotionally engaging.
d&b audiotechnik also announced the first technology partnerships of the powerful DS100 Signal Engine, the integrations, with QLab by Figure 53 and TTA Stagetracker II by TTA, as well as with Digital Audio Workstations (DAW) systems in either VST or AU formats, which demonstrated that the DS100 is open to integration to deliver the vast benefits of the d&b Soundscape.
The d&b demo lounge was filled with people buzzing from the d&b Soundscape demonstration. Lively conversations about Integration projects were also underway after the Integration and interoperability presentation, which offered visitors the chance to experience the d&b approach to integration with a broad range of applications.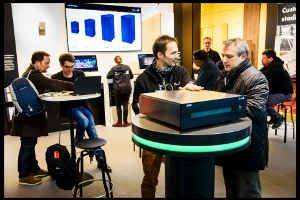 Other d&b demonstrations were also well received. In the product listening demo attendees were shown the benefits of the d&b systems from a designer's perspective, including demonstrations of the latest additions to the xS-Series, Y-Series and xC- Series.
d&b is planning to showcase the d&b Soundscape next at Prolight + Sound Frankfurt in April, and will also be allowing visitors to take a close-up look at the SL-Series.