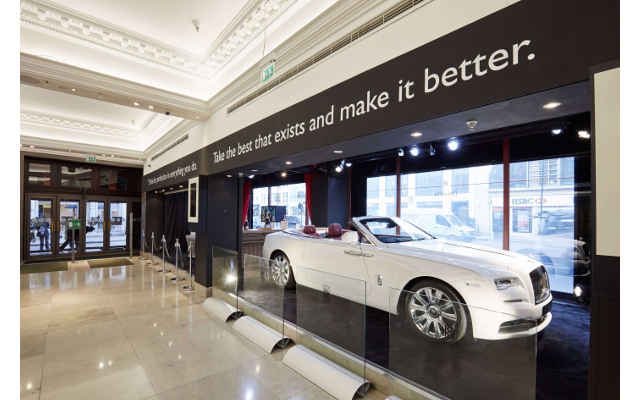 Car showrooms are conventionally very stylish places. The open spaces, the clinical, 'new car' smells, the classy fixtures and interior design- a lot of time and effort goes into making this a premium environment. Switchable glass compliments car showrooms perfectly, and Intelligent Glass, the UK-based supplier of switchable glass, has been called upon to help promote some of the world's most luxurious cars, working with notable brands such as Rolls Royce, Jaguar Land Rover and Mercedes.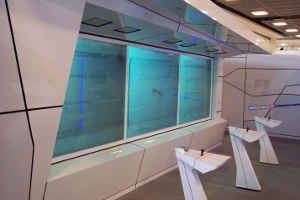 Switchable glass serves as an ideal solution to a number of requirements car showrooms may have, from car displays to product launches, Intelligent Glass offers a wide array of potential solutions that could serve general or specific needs. What makes switchable glass so special is its use of PDLC technology to offer users instant, controllable privacy at the press of a button. The glass changes state from frosted to clear, transforming it into a rear projection capable privacy screen, partition or even window.

Recent applications have seen switchable technology used to merchandise new launches, notably Jaguar Land Rover, who used it to launch the F-Type, and Rolls Royce, who used it to launch the Dawn. By combining switchable technology with a projection application, users can use two of the most coveted features of switchable glass to maximum effect. Intelligent Glass also offers their screens as touch-compatible too, meaning users can make use of an interactive rear projection switchable screen.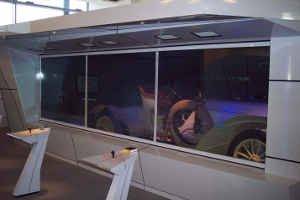 These applications only scratch the surface of what switchable glass is capable of – recent product developments from Intelligent Glass have seen their switchable range expand to new specialist solutions, including sound insulating switchable glass, fire resistant switchable glass and even voice activated switchable glass.

intelligentglass.net