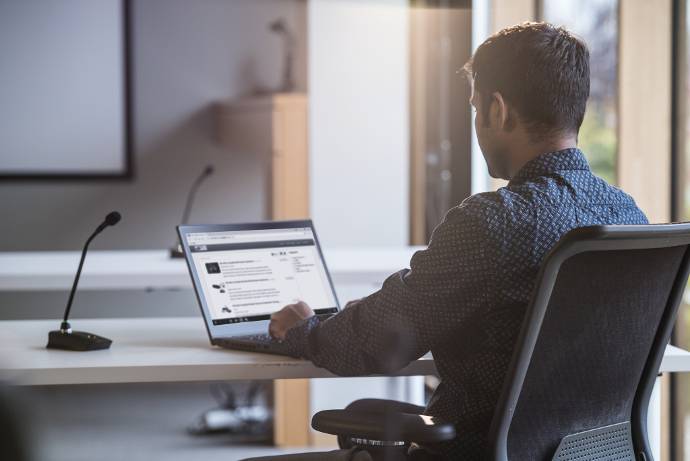 The AV market continues to expand, and the technology ecosystem is getting more complex and sophisticated. AV professionals find themselves facing the reality of technical evolution, including the analog-to-digital shift, the growing popularity of cloud and virtualized solutions, and move to IP networks. The close relationship of AV with IT has also resulted in a rising demand for AV design and system integration services. Legacy and new AV systems now must integrate into IT networks, infrastructure, and workflows.
According to the 2017 AVIXA AV Industry Outlook and Trends Analysis, the market for AV design and system integration services is expected to double by 2022. A large portion of this demand will be coming from the corporate market, which has already grown to be the biggest of all verticals in the pro-AV industry. Continuing education is a major part of successfully doing business in this changing environment.
Earning customer loyalty and trust requires sophisticated, ongoing training that enables AV professionals to solve new audio challenges and effectively handle every client situation they face. It is now more critical than ever to acquire the latest technical skills and knowledge, and to understand the products and technology on hand. Certification has become the industry standard and prerequisite for many end customers looking for the right partner to support their projects. But it's not only about being product and technology savvy. It's also about being able to talk to customers in their language, to understand their pain points, and to confidently answer their questions.
Shure Incorporated understands that success in this evolving industry doesn't only depend on quality products. It also calls for a consistent, world-class level of service and support to partners and end users alike. Under the umbrella of Shure's global training and education platform, the Shure Audio Institute (SAI), Shure has now launched its new Integrated Systems Certification Program. The program provides individuals, teams, and entire organizations with deep knowledge and practical skills on general technical, sales, and Shure product solutions in the systems integration market. Serving as an industry-leading source for audio and AV professionals, Shure's Integrated Systems Certification Program consists of two levels:
Level 1 is designed for customer-facing individuals, from sales-focused to technical professionals, who provide their clients comprehensive product information and application best practices. Courses include Audio Basics for Meetings and Conferences, Wireless Basics, Networking for AV Professionals – Part 1 (The Basics), Best Practices for Interacting with IT Professionals, and Shure's Integrated Systems Portfolio Overview.
Level 2 delivers education for experienced AV integrators, installers, and technical-focused professionals who understand the challenges of system design, setup, and configuration. It includes the Shure Wireless Master Course: Wireless Best Practices and Techniques, Networking for AV Professionals – Part 2 (Merging with the IT Workd), Conference Room Design Basics, and Dante level 1 and 2 certification administered by Audinate.
The Shure Integrated Systems Certification Program is delivered virtually to accommodate self-paced learning and can be taken by anyone wishing to expand their knowledge.
Selected advanced courses will also be delivered through in-person seminars. Shure is also a proud AVIXA Education sponsor and each of the courses provides AVIXA CTS, CTS-D, and CTS-I Renewable Units.
For more information on the training opportunities offered by the Shure Audio Institute, visit asia.shure-sai.com