Sree Kalidas M-Plex has become the first cinema complex in the southern Indian state of Kerala to deploy Christie's next-generation cinema projectors featuring Christie RealLaser illumination and Vive Audio.
Located in the capital city of Thiruvananthapuram, the newly completed multiplex has seven well-appointed auditoriums to deliver the most exciting and lifelike cinematic experience to movie-goers.
The installations are undertaken by Christie's valued Indian partner, TSR PROVA (TSR), which is actively pushing for the adoption of Christie's latest cinema technology across the burgeoning Indian exhibition market.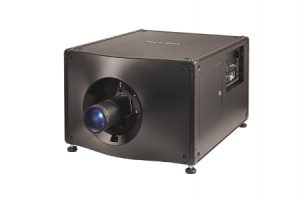 The multiplex's two premium auditoriums are powered by Christie's RGB pure laser systems comprising the CP4330-RGB and CP2320-RGB. These state-of-the-art systems provide astounding visuals in 4K and 2K resolution respectively, and offer greatly improved colour and contrast for audiences.
The remaining five halls are fitted with the robust and reliable Christie CP2215 cinema projectors. In addition, all seven auditoriums are equipped with Christie Vive Audio, which combines planar ribbon drivers, line array speaker design and Class D amplification to provide highly immersive cinema sound.
"We're delighted to become the first cinema complex in Kerala to offer leading edge RGB pure laser projection and audio technologies to discerning movie-goers who want the highest visual and audio quality," said P. Balakrishnan Nair, operations director, Sree Kalidas M-Plex.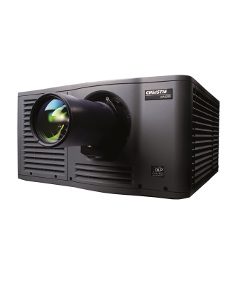 "Christie cinema projectors, particularly its family of RGB cinema projectors based on the RealLaser illumination platform, offer the best visuals and a unique, compact design. Combined with the amazing acoustics of Christie Vive Audio, our technologically advanced multiplex will offer a spectacular cinematic experience for audiences in southern India."
Tan Sri Dato Sri Dr. Ramaswamy, Managing Director, TSR, commented, "The decision by Sree Kalidas M-Plex to invest in Christie's RGB pure laser cinema projectors and Vive Audio is a clear testimony of their high performance, reliability and ease of maintenance. We're proud to be involved in this major project that demonstrates our continued commitment to the cinema sector, exemplary customer service and extensive technical knowledge to deliver best-in-class movie experiences to Indian audiences."
Dr. Don Shaw, Senior Director, Asia Sales, Cinema, Christie, added, "We're very pleased that Sree Kalidas M-Plex has become the first multiplex in Kerala that showcases the many benefits offered by our RGB pure laser systems developed for mainstream cinema exhibition and the immersive cinema sound of Vive Audio."
"With the strong aftersales support provided by TSR, Sree Kalidas M-Plex is set to become the new landmark of Thiruvananthapuram, bringing unmatched visuals and surround audio that enthrall all audiences."