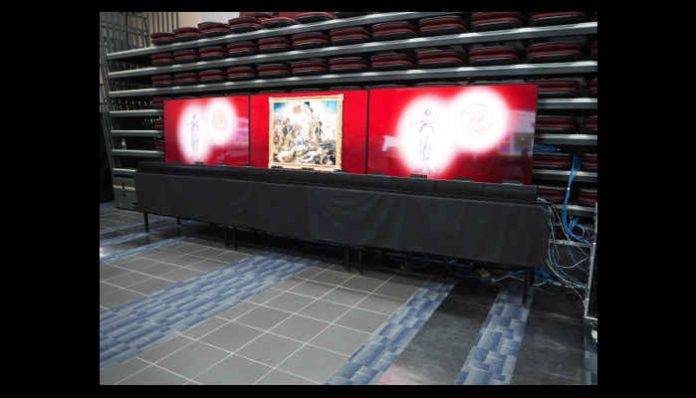 Held at Singapore Polytechnic, the recent Sony Showcase allowed the company to put on a display of their various digital signage solutions – but more significantly, the showcase was a chance for Sony to introduce the Sonic Surf VR for the first time in Asia.
Ideal for theme parks, exhibitions, museums, planetariums and corporate showrooms, Sonic Surf VR transforms sound design, bringing powerful new creative possibilities to visitor attraction specialists and AV installers. How it works is that it combines state-of-the-art audio processing with an advanced multi-channel speaker technology to create spatial, dynamic soundscapes.
By positioning individual sound sources, users can enhance what's happening on screen by creating a dynamic sense of movement without headphones, with sounds that appear to move convincingly across, around or towards the listener. Audio is remarkably crisp, clear and lifelike thanks to the advanced multi-speaker array and powerful digital processing.
Sonic Surf VR comprises of the following devices:
RYZ-AS108 (speaker)
RYZ-CU164 (control unit)
RYZ-ASW (authoring software)
RYZ-PSW (player software)
Users can specify the precise position and dynamic trajectory of multiple audio objects with the Sonic Surf VR Authoring application, and manage playout, speaker configuration and system status with the Player/Venue assist application.
A versatile application, Sonic Surf VR can, for example, allow museums, galleries and theme park attractions to offer "headphone free" multi-language audio commentary for visitors, with partitioning effects that focus individual audio sources on specific locations with less interference. See what it looks like here.
Sonic Surf VR has previously been demonstrated at the various events and exhibitions including a live event of the brand campaign called "Lost in Music" (2018) as well as ISE (2018). During the SXSW 2018, Sony also showcased two unique demonstrations of Sonic Surf VR to positive responses.