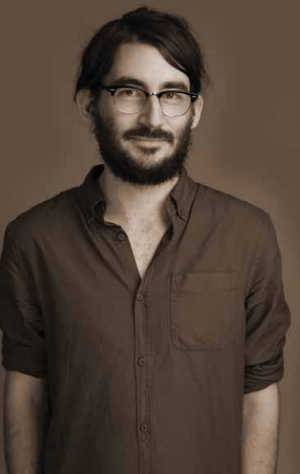 The audio visual industry has been automating meeting rooms, lecture theatres and classrooms for decades. But there has never been a greater opportunity for control and automation than right now. Clients expect every device to be network enabled and the user experience to be seamless. The consumer world and the expectations of the Internet of Things (IoT) has created the desire and the opportunity to move beyond the traditional control system.
It has never been easier to achieve a scalable smart building experience, with open source Machine Learning platforms, web-based control systems, an extensive IoT development community and powerful data and analytic tools. The biggest challenge is that the technology has surpassed the typical audio visual system design and many consultants and integrators are not taking advantage of these new opportunities.
When we started ACA Projects we were surprised that there was such a disconnect in what the client wanted and what the AV industry provided. We set out to disrupt an industry that was focused on hardware, pushed by manufacturers. Our focus was to provide platforms that can grow, adapt, scale and fundamentally meet the changing needs of the client.
We started with the web as a platform and a philosophy that every component must be IT standard. We quickly discovered that the web for control and automation was a natural fit. Logic, device drivers, user interfaces and communication management can all sit on standard servers. This can be on the client's virtual machine, on a cloud service or as a hybrid-cloud, each organisation has their own preference. By default, the web-based backend creates an extremely scalable solution and allows you to start thinking of control in a different way.
Control is no longer isolated to a room and you can extend the control interfaces to a general building experience. By doing so you provide a uniform user experience across your building or even the entire organisation as you scale the solution to multiple buildings. The natural scalability of the web allows for huge costs savings compared to hardware-based control. The larger the rollout, the greater the investment return. Furthermore, a large rollout allows you to collect and centralise your room and building data.
We encourage our partners and clients to think about control in the same way their marketing team would think about a web-based campaign. The building experience starts with discovery, moves into engagement, requires some sort of call-to-action and then we can monitor to improve the experience. These are the fundamentals of most web-site design and because we use the web as a platform we can follow the same process in the same way.
At ACA, this has resulted in building custom mobile web interfaces that includes automatic launching via Eddystone bluetooth beacons as the discovery process, way-finding as the engagement, control of the room once you get there as the call-to-action and measuring user behaviour with Google Analytics to make any improvements. We still use traditional mounted tablets in key locations but with ongoing measurement we can see who, when and how people are connecting to make informed decisions on where and when to use a more traditional approach.
The screenshot below shows an Education project where 67% of all users are accessing the control interface with their mobile device and only 13% via a mounted tablet.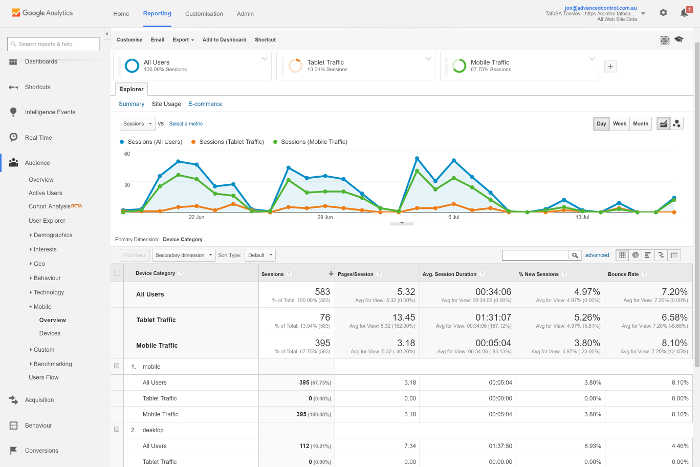 The next part of a smart building is linking other internal software services to provide a uniform user experience. With a web-based platform this is easy through Application Programming Interfaces (APIs) to pass data and requests between systems. Furthermore, many organisations use secure single sign-on across all of their web applications and this can be applied to any building or control interface. This improves both the user experiences and security. Any web developer can leverage these standard features to create powerful user experiences, rather than the traditional AV programmer that is limited to proprietary touch panel design software.
Below, a custom room booking interface that integrates into exchange via APIs and the web-based control system to reference what equipment is in the room. This allows the client to search by requirements and if a device is offl ine the room can be reserved for maintenance automatically.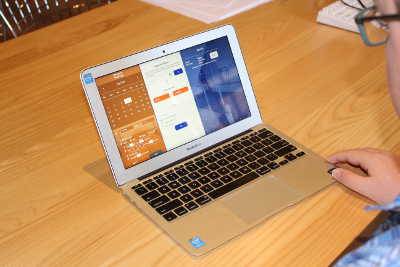 The final part of a smart building solution is collecting data. The more rooms and buildings you add to your network the better the data. Potentially, a builder could provide access to a web-based control platform across their entire portfolio and collect data on the building's usage centrally. They can use this data to continuously improve the building experience for their customers and even infl uence the design of new properties.
Heat maps, users flows mapping and automated reporting can be setup with standard analytics packages such as Google Analytics.
Below, the user floor of a system at the University of Sydney with one of the most common user activities highlighted.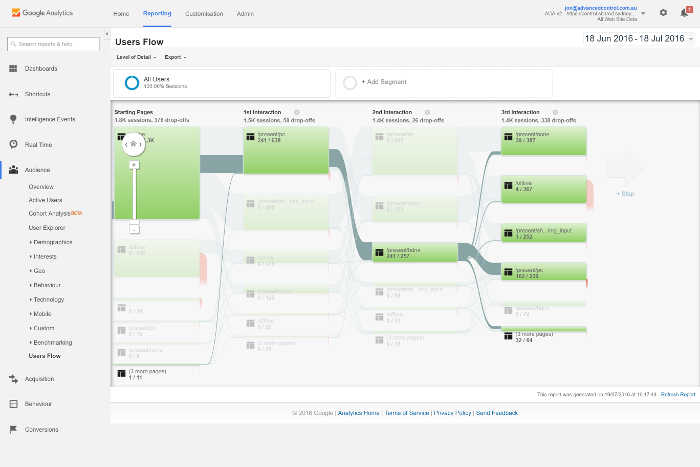 The future of smart buildings is all about machine learning. If there is one thing machine learning is good at is finding patterns. It does not make sense to manually create triggers or depend on user interactions for predictable tasks. If you collect good data, pass it on to a machine learning platform and have that automatically trigger control events – you could create a building that is proactive not just reactive to the user. We are working on our first machine learning building project directly with a banking client (watch this space). It will be more of a design challenge than a technical one- coming up with the right concepts and collecting the right data to pass onto the open source platforms.
It is often corporate clients that benefit from a web-based solution as it scales to all of their offices, integrates into their IT environment and is secure enough to keep the CIO happy. A recent example of our web-based control platform in action is at Rabobank Sydney. This new office fitout included ACAEngine providing BYOD control to every space with key spaces such as boardrooms with mounted touch panels.
ACAEngine integrates into Microsoft Exchange for room booking and Microsoft Find Me room searching. This is a simple web-app that allows users to search and book a space. Then the call-to-action when they get to their room is the control interface.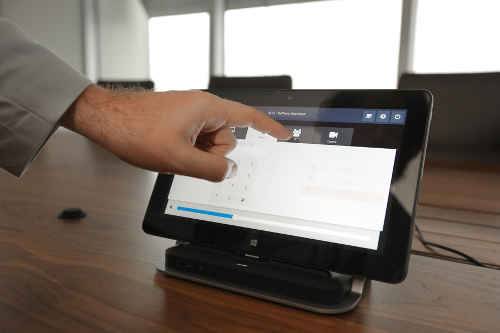 The user interface also includes the ability to request catering and order coffee and drinks directly from the interface. The kitchen display's a web dash-board that provides a list of orders as well as the floors room booking details so catering staff can use it to see all the open orders as well as when the room is available for cleaning.
Ultimately, this project and many ACA projects follows the concept that if you know Who someone is and Where they are you can provide unique user experiences. The who is provided with single sign-on authentication and the where comes from geo-location integration. At the same time, you can have a traditional control experience in key locations and extend beyond the room control with new room researching, catering and people tracking abilities.
The AV landscape has changed dramatically in the last few years and it is not slowing down. In other areas of their organisation the client embraces IoT, consolidates global services and embraces the cloud- not just for SaaS but as their hosted data-centre. To this client localised hardware in the room or comms room does not make sense and there is a strong requirement for IT standard solutions. With the expectation that the backend is IT standard, the client puts all focus on the user experience that needs to move beyond the touch panel. I encourage you to walk into your next design meeting thinking 'how do I design the best solution for the life of this building' not 'what products do I need to sell for this project'.
*Editor's Note: This article first appeared in Systems Integration Asia Aug-Sep 2016 issue.