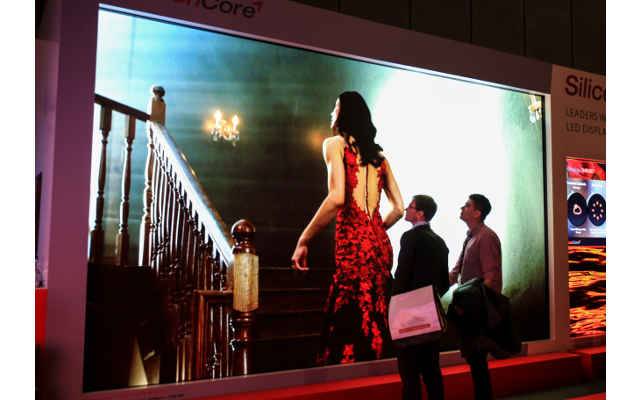 SiliconCore has announced the launch of a new technology platform, LISA (LED In Silicon Array), once again rewriting the rules of LED with a radical departure of how LED displays are manufactured.
The launch makes SiliconCore the first LED display creator to successfully implement Chip On Board (COB) manufacturing, which combines with its Common Cathode technology to create an innovative large format display platform.
As the most disruptive technology in the LED display marketplace, LISA represents a departure from the usual SMD manufacturing process. The individual Light Emitting Diodes (LEDs) are directly bonded to the PCB's, removing the use of traditional Surface Mount Diodes (SMDs) on the board to make the module mechanically more robust and rigid. The process also brings a number of visual benefits, including improved colour uniformity and reduced colour shift.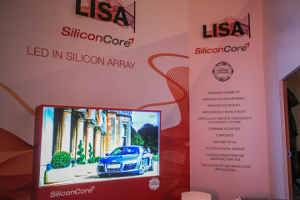 Creating a new wave in immersive LED displays with pixel pitches ranging up to 10mm and 8000 nits, LISA is expected to be the future of SiliconCore's high-resolution applications including command and control, home theatre, and high-end retail applications.
This innovation will also open up new avenues for market implementation in OOH and outdoor applications due to its robust design – LISA is suitable for places with high footfall without risk of damaging the pixels, and it can also be used for touch applications without the need to apply a glass overlay for protection.
Eric Penot, COO of SiliconCore explains: "The LISA manufacturing method allows our engineers to work in precise levels of detail by streamlining the manufacturing process and improving the structural integrity of the module, ensuring pixels cannot be damaged during installation and throughout product lifetime.
"This is the future of LED display creation and will over time replace the industry norm of Surface-Mounted-Device (SMD). As an integrated silicon based solution, economies in scale are expected to be reached opening even larger opportunities for high resolution LED displays in public spaces and high quality solutions for corporate, retail and rental clients."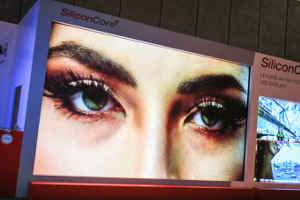 These benefits are further enhanced by SiliconCore's Common Cathode technology, managing power consumption and efficiency. SiliconCore has also continued with advancements in its own patented driver chip, which features a high speed pixel clock to ensure outstanding visual performance without compromise by significantly advancing the data bandwidth.
This is the highest performance driver chip in the industry with double the scan rate and a fourfold increase in processing speed, reducing the number of chips required per display up to 75%.
The first prototype that uses the LISA platform in a 1.9mm pixel pitch display will be expected to ship in June.