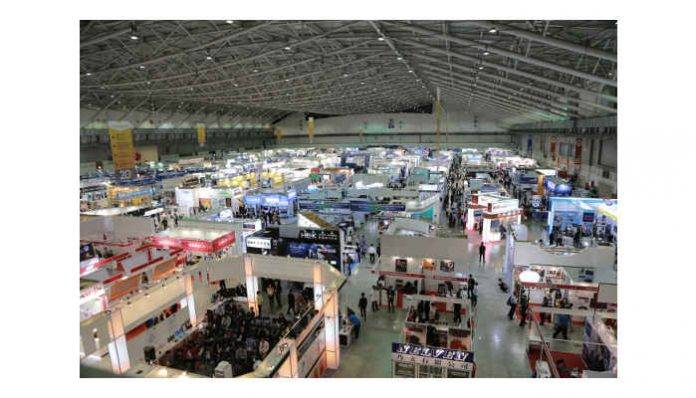 Secutech has announced details of six "intelligent solution pavilions" that have been designated to link the industry with key vertical markets. The pavilions will make it easier for buyers and exhibitors to connect during the show and facilitate greater ease of navigation. The pavilions will also highlight business opportunities and encourage cross-sector collaboration.
Secutech, which covers advanced industry technology will once again be held at the Taipei Nangang Exhibition Center in Taiwan from 25 – 27 April 2018 with over 400 exhibitors from 15 countries and regions expected to be in attendance. An exploration of key technologies and market trends in the intelligent transportation sector will also take place during the Mobility Asia Seminar scheduled to be held on 26 April 2018. Details of this and the six intelligent solution pavilions are highlighted below.
Smart Factory Pavilion
As manufacturing methods continue to evolve in the direction of increased automation, the Smart Factory Pavilion will feature the latest factory based applications in manufacturing intelligence and video based analysis. These technologies are designed to reduce labour costs while boosting productivity and production quality. Featured products and solutions will include: machine vision, robotics, environmental monitoring systems, RFID logistics systems, automation management and big data analytics platforms designed to improve automation and factory safety. Exhibitors will include Zulite, Lips, Winhome, GIGA-TMS and GKB Security.
Smart Retail Pavilion
The IoT has empowered consumers to shop like never before and retailers are increasingly having to adopt IoT based solutions with a wide variety of applications to keep up with the evolving market. With this in mind, IoT and video based solutions, with wide ranging applications in areas such as consumer behaviour analysis, warehouse management and operations management, will be on display at the Smart Retail Pavilion. These will include identity verification systems (IVS); digital marketing and business intelligence solutions; applications of multimedia kiosks as well as inventory management systems among other innovations designed to reduce costs throughout the retail vertical, improve operational efficiency and increase customer retention. Exhibitors here will include TENLife, Skywatch, Nesting, TIIS and THLight.
Smart Street Lighting Pavilion
In line with recent global trends of building smart, sustainable and energy efficient cities, the Smart Street Lighting Pavilion will include a wide range of products with applications in lighting, surveillance, energy management and safety. Products and solutions from exhibitors such as Aaeon, HiPower, and Liteon will range from wireless transmission systems, sensors for environmental monitoring, device security to real time data processing and data analytics.
Intelligent Transportation Pavilion
As urban populations expand, intelligent transportation solutions are increasingly needed to enhance road safety and solve congestion issues. With this in mind, the Intelligent Transportation Pavilion will feature exhibitors Genetec, Hikvision, Qognify, ITRI, MCUT, and TVEC with a focus on three key areas: telematics, video management systems and smart parking. Innovative solutions here will demonstrate how emerging technology can be applied to planning and development across the transportation sector.
Software Innovation and Network Optix Pavilions
Software with applications across a range of vertical markets from exhibitors such as Lips, eRay Secure, Cyberon, FIC, Solar energy, BOSCH, DT42, Viscovery and Umbo will be on display at the Software Innovation Pavilion. Products and solutions on display here will include AI powered video analytics, machine vision, and advanced facial recognition. Additionally, the company Network Optix – a fast growing video management software company – will be featured at its own pavilion along with its various partners to showcase VMS solutions, vertical solutions and innovative applications of emerging technology.
Mobility Asia Seminar
Away from the six intelligent solution pavilions, the Mobility Asia Seminar will cover issues in a market highlighted as one of the most promising for growth among all verticals. The seminar aims to connect industry players with key information in areas ranging from commercial vehicles, connected car applications to cold chain logistics as well as road and railway transportation. Prominent government officials and members of ITS Asia-Pacific will share their insights on future trends and developments in these areas with attendees.
Further information on the Mobility Asia Seminar and other aspects of the show will be announced closer to the show dates. Secutech is organised by Messe Frankfurt New Era Business Media Ltd and part of a global network of Safety Security and Fire trade fairs.