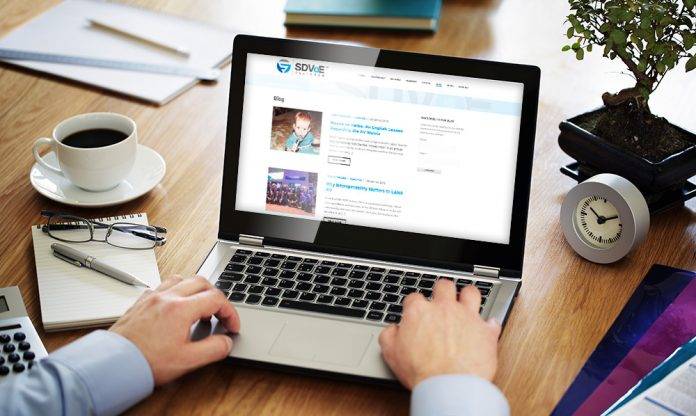 The SDVoE Alliance has announced its latest initiative to further the inevitable transition of the AV industry to Ethernet-based signal distribution solutions.
The SDVoE Alliance blog features posts from thought leaders in pro AV who understand that moving AV distribution to IP offers the possibility to create dramatically new architectures and entirely new user experiences.
"We had so many productive and eye-opening conversations at ISE that we just had to find a way to keep the dialog going," said Justin Kennington, President of the SDVoE Alliance.
"Designers, integrators and end users were excited to share stories of their experience embracing the more open and standardized approach to signal management offered by SDVoE. And they were eager to have a regular source of news and information to help them as they replace dedicated matrix switchers and proprietary AV over IP with SDVoE network designs. The SDVoE Alliance blog is one more tool to help them stay at the forefront of this important shift in our industry."
Launched just two years ago at ISE 2017 with the goal of standardizing the adoption of Ethernet to transport AV signals in professional AV environments, the SDVoE Alliance has grown to 41 member companies shipping more than 160 products. In addition, more than 300 SDVoE Certified Design Partners have been trained and certified.
Member companies are poised to deliver upwards of 150,000 AV endpoints in the coming year.
Deployments in education, healthcare, enterprise, entertainment, government and military environments are ongoing and many new products are set to reach production volumes in 2019.
All AV distribution and processing applications that demand zero-latency, uncompromised video can benefit from SDVoE technology, which provides an end-to-end hardware and software platform for AV extension, switching, processing and control through advanced chipset technology, common control APIs and interoperability.
SDVoE network architectures are based on off-the-shelf Ethernet switches thus offering substantial cost savings and greater system flexibility and scalability over traditional approaches such as point-to-point extension and circuit-based AV matrix switching.