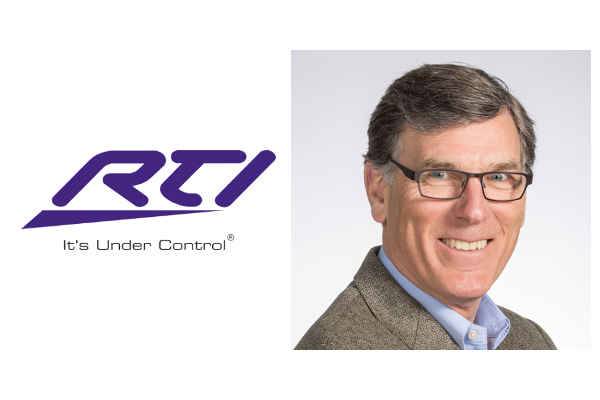 Control and automation manufacturer RTI has appointed W. Edward (Ed) McConaghay as the company's Chief Executive Officer (CEO).
"Ed possesses the strategic vision, deep operational knowledge, and experience as a hands-on business executive," said Mike Everett, Vice President of Sales and Marketing, Americas, RTI.
HIS PROVEN TRACK RECORD OF LEADERSHIP FOR TECHNOLOGY-DRIVEN COMPANIES, BOTH DOMESTICALLY AND INTERNATIONALLY, COUPLED WITH A STRONG ENGINEERING BACKGROUND MAKES HIM A NATURAL FIT FOR THE RTI FAMILY.
Prior to joining RTI, McConaghay was an interim CEO and strategic advisor for technology companies through his consulting practice Key Indicators, Inc. for over 22 years. In that role, he supported businesses ranging from startups to middle market companies, providing leadership and direction for business transitions, planning and implementing growth strategies, and developing technology products.
Among his executive leadership positions, he was the interim CEO for WELLBEATS; co-founder of PhotoBook Press; CEO and Director of XL Technology Systems, Inc.; CEO and Director of ViA Inc.; CEO and Director of Telident, Inc.; CEO and Director of Digital Technics, Inc.; and Senior Vice President, Sales and Marketing of Deluxe Corp. He also served as Senior Executive at Nortel Ltd. for 10 years, most recently as Vice President of Marketing for the Asia Pacific region.
Ed is a U.S. Military Academy graduate and served as a Communications Officer in the U.S. Army. He holds a Bachelor of Science in Engineering from West Point and a Master of Business Administration from Harvard Business School.
"I'm very excited to join RTI, a true pioneer in control and automation systems, in a time of such phenomenal market growth," said McConaghay. "As a team, we will continue to focus on delivering exceptional products, unmatched dealer support, and a gratifying customer experience to build on our leadership in the IoT and smart home/office space."