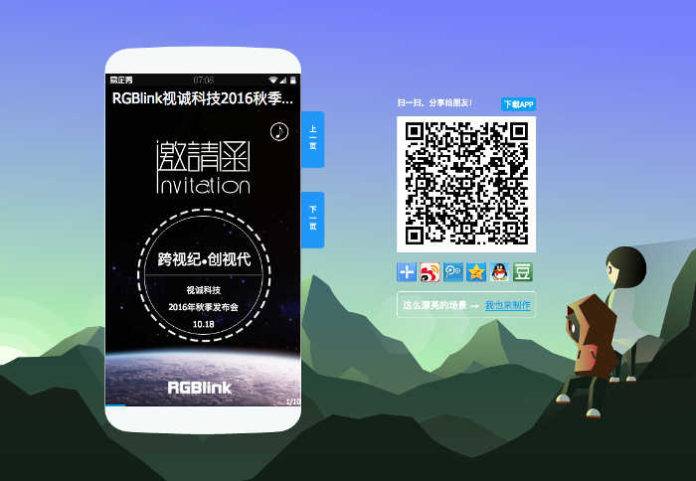 | Date | Venue |
| --- | --- |
| 18 October 2016 | Gems Cube Expo Centre (深圳宝立方博览中心) |
On the Super Highway is a one-day (afternoon) conference. Delegates from across the LED industry, including display manufacturers, rental companies, and installers are welcome to the event which will be presented in Chinese with the local market in mind.
Get involved in the Xperience Zone to see the latest trends and technology in video and display applications.
Learn about new and developing technologies and the future of video with large format, high bandwidth, display and control an
Be introduced to the latest innovations from RGBlink, with exclusive product launches
Systems Integration Asia is proud to be an official international media partner for the event.
For more information, scan the WeChat QR Code below:
Or visit event website at: http://u.eqxiu.com/s/v9MXYGOC?from=groupmessage&isappinstalled=0