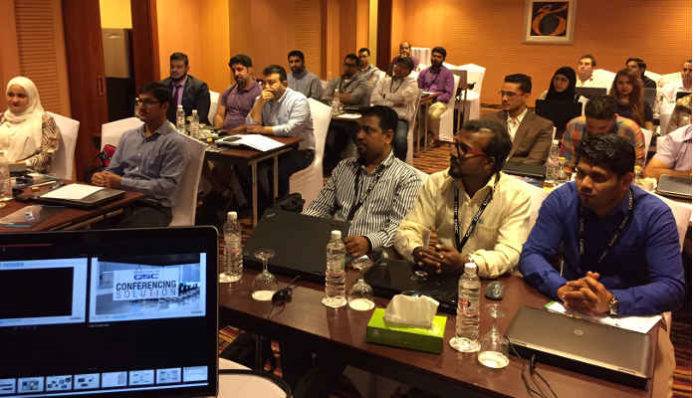 QSC, LLC hosted its first Q-SYS™ Platform Level ONE Classroom Training in Kuwait on Thursday, Oct. 20, 2016, in cooperation with UAE-based representative firm VIVID Audiovisual Media.
QSC Systems application engineer Ercin Ural trained more than 25 engineers from 10 established system integrators from around the UAE. The attendees left well equipped to complete the required Q-SYS Level ONE final exam and receive full certification.
Chris Hellmuth, managing director of VIVID Audiovisual Media and local sales representative of QSC Systems stated, "we originally intended to train between 10-15 people; however, we had tremendous interest from local AV engineers and ended up with a lot more attendees."
"Our trainees were well prepared, and with his relaxed but focused training style, Ercin Ural did an outstanding job!"
About Q-SYS Platform Training
QSC is highly committed to training the industry on the Q-SYS Platform. It offers online training in three different languages and hands-on classroom training in all corners of the globe. To date, QSC has over 3,500 certified Q-SYS programmers worldwide.
For more information on Q-SYS Platform Training and to find local training events in your area, please visit: