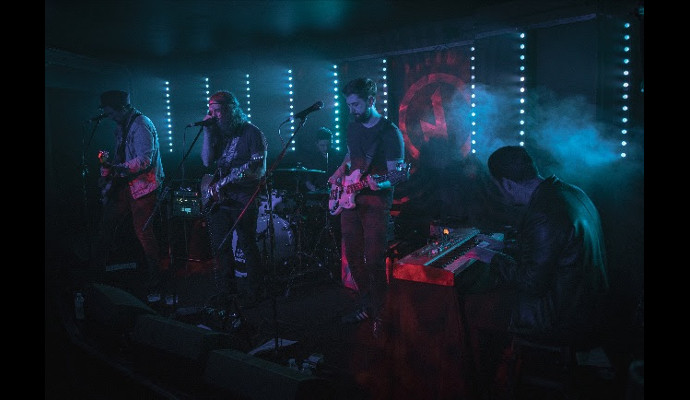 Occupying the site of the former Cabin Club on Bold Street, Jimmy's is Liverpool's newest live music venue. It opened with a homecoming by favourite sons of the city, The Coral and has already attracted a hugely positive wave of support from punters and press alike.
Sister venue to the already-established Jimmy's, Manchester, the venue is in the hands of George and Jimmy Craig, who have created a seven-nights-week basement live room, as well ground floor bar and first floor eatery.
Fundamental to the success of any live music venue is its sound system and as pro musicians themselves, it's something that the entrepreneurial pair took very seriously during the creation of the venue.
Leading installer Adlib, was consulted over the way forward. Given that the venue was set to attract a high proportion of signed artists, it was essential that the system carried a strong rider-friendly brand that would deliver high quality audio.
For this low-ceilinged cellar venue, Audiologic supplied Adlib with a QSC ILA line array system comprising 6 x WL2082-I and 4 x WL118-sw subwoofers.
Compact and attractive in appearance, the system is optimised for installation across a broad range of venues.
As well as the live room PA, Audiologic also supplied a QSC Q-Sys for system control, providing the site with a simple-to-operate, feature-packed user control interface on iPad, enabling easy management of multiple inputs across three floors of audio.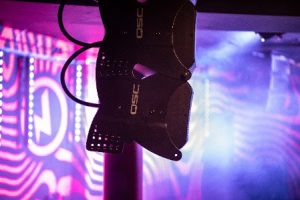 More than 50 bands have passed through Jimmy's since its launch and the response from visiting front of house engineers has been universally positive.
The venue itself has been welcomed by customers and the press as an excellent addition to the city's music scene, with many reviewers referencing the excellent sound.
Declaring that the opening of Jimmy's was a special moment for the Liverpool music scene, Kevin Barret of Getintothis declared of the launch night that "What Jimmy's have done tonight is make a huge statement – the hype and the excitement leading up to tonight did not fail in the delivery and if this is just the start for the venue, we're in for a hell of a ride."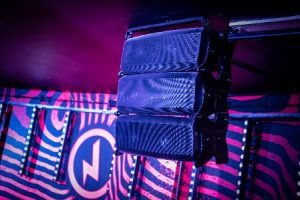 Audiologic's Simon Jones commented: "After discussing the requirements of the venue with Richard Murphy of Adlib, we had no hesitation in recommending the QSC line array solution."
"It's a proven, high-performing and affordable solution that offers great flexibility for a wide range of venue installs."
George Craig, co-founder of Jimmy's, Liverpool concluded with an upbeat view: "The QSC system that we've had installed at our Liverpool venue is absolutely fantastic."
"We wanted to over-spec the room in every respect and provide a facility for emerging artists up to heavyweight touring bands, who could really stand back and say 'Wow, that sounds great'…and it does!"
"All engineers love working there and the punters love it as well. Adlib did an amazing job on the install as always and we're confident that this rig will stand the test of time and run the shows at Jimmy's for many years to come.".