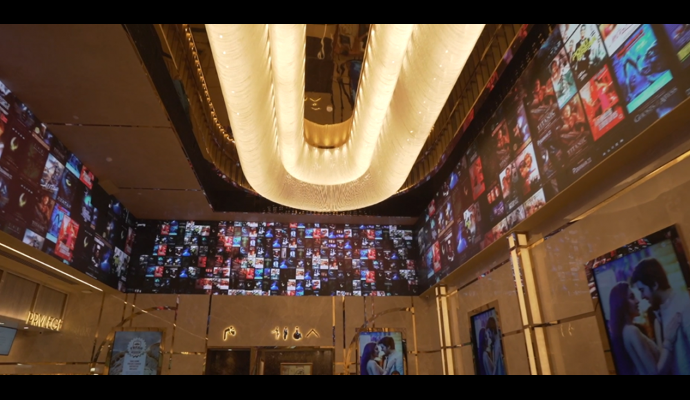 PVR Cinemas is one of the largest multiplexes in India with one of the highest footfalls. As a part of their theatre revamps Xtreme Media has commissioned 34 indoor LED displays at almost every PVR in India.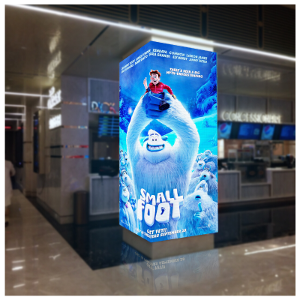 The turnkey project showcases how indoor spaces can be transformed completely with various forms of LED displays.
Previously, the main driving attention of PVR Cinemas was its remarkable movie experience that welcomed the visitors, but in time that felt short to create a long-lasting mark in this competitive world.
Hence, they were looking out for something which would leave the visitors with not only a good theatre experience but also something that would bring them back each time.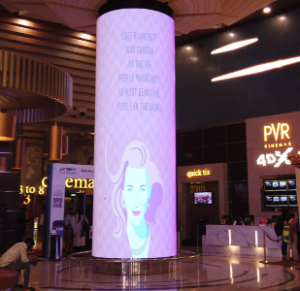 The aim was to create a powerful impact about PVR Cinemas from the minute the audience enters till the time they step out.
A major challenged faced by the team was meeting the project timeline. The project was supposed to be executed in 3 times less time compared to the other project as the theatre was operational at most hours of the day.
Another challenge faced was the space constraint. LED displays require some margin space while installation to deliver a seamless display quality in terms of alignment.
The marginal spaces around the displays were very low compared to the standard installation site; providing a little scope for any error rectification. This meant Xtreme Media engineers had to get it right.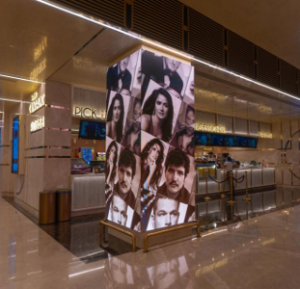 Since PVR Cinemas wanted to go all out with their modernization, Xtreme Media offered to install various forms of LED displays theatres which were not only unique in shape and size but many of the concepts are first of its kind in India.
Xtreme commissioned their flagship Kore Series LED displays with a P3 pixel pitch in various forms including a bulkhead, cube pillar and cylindrical pillar. The LED Displays adapt to any content, transforming it into a digital canvas. This simple design combined with vibrant content is never missed by visitors.
For their work, a nostalgic environment has been created by showcasing digital montages of notable film people from all around the globe on the various LED displays. Now, movie lovers are greeted and surrounded by artistic vibes throughout the entire lobby.