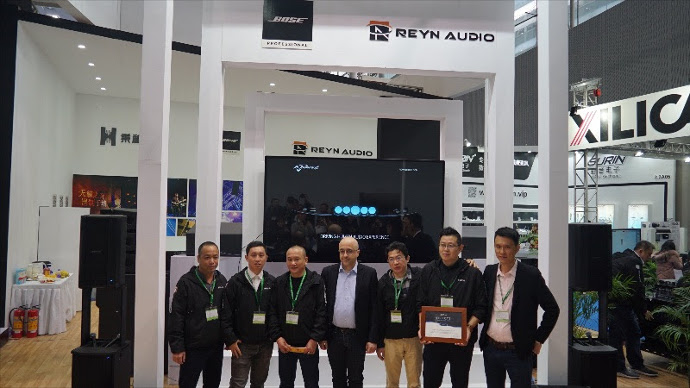 Italian audio innovator Powersoft has entered into a strategic alliance with Chinese audio manufacturer and rental house, Reyn Audio – the professional audio arm of Foshan YiFeng Electric Industrial Co.
The company has an established presence in China and, thanks to the lighting expertise and inventory of its sister brand, ACME, it has been able to supply many of the region's most important local and visiting artists with full production for shows that draw fans in their thousands.
Massimo Minardi, Powersoft's APAC account manager – OEM solutions, commented: "As their business has grown, Reyn Audio has started to get requests for systems that are comparable with the big players in the market, and with a similar level of usability. Considering the high profile and the size of the events that they are catering for, our ArmoníaPlus software and the X4 amplifier models have been the best choice for them."
"As they are a manufacturer with specific needs, the best solution was to create a business alliance with the opportunity of direct support from our headquarters in Italy."
Powersoft has identified China as a market with big potential moving forward, which makes this alliance all the more important for the regional insights it can provide.
Reyn Audio consultant, Tommy Su, also gave his thoughts on the partnership: "Co-operation with Powersoft is a well thought-out choice for us. Although other manufacturers in the industry are using similar platforms, we were concerned about the integration between the speaker system and the DSP amplifier."
"The intuitive system design of ArmoníaPlus is very efficient and perfect for our needs.
"We hope that, through our co-operation with Powersoft, Reyn Audio users will be able to enjoy a more powerful and convenient operating environment. At the same time, we hope to take advantage of their professional division it order to optimise the speaker system and amplifier integration environment."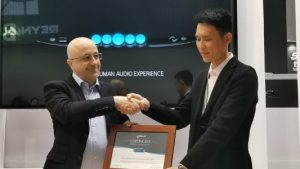 Powersoft's application engineer, Luca Stefani, already conducted two technical training sessions at the Reyn Audio headquarters in Foshan, with a third session to be held in the second half of 2019. Powersoft's international customer service manager Marco Mannucci also visited in May to instruct Reyn Audio employees on service training.
This period of initial activity has also seen the delivery of the PT-Lite – a special version of Powersoft's end-of-line testing machine, which is mandatory to help customers such as Reyn Audio ensure that a repaired product will function just as well as a brand new one.
Minardi continued: "Our common goal is to make Reyn Audio as independent as possible in order to offer the best and most efficient support to their customers."
"This will also help to avoid any headaches when it comes to language barriers or issues with time zones."
"Although Powersoft is already well-known in the Chinese market," added Tommy Su, "but we also believe that the market potential will increase thanks to the suitability of ArmoníaPlus. We hope to work together with them moving forward to promote the products and educate the market further still."