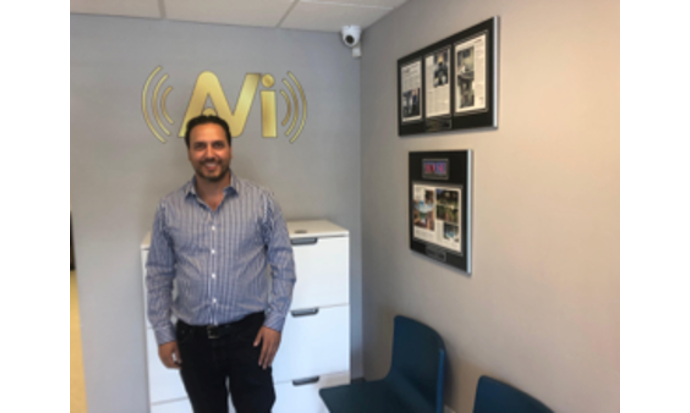 When it comes to commercial systems integration, the most important factors are usually ease of use, reliability and total installation cost. When Audio Video Invasion (AVI), a premier New York electronics integrator, began transitioning away from the biggest name in commercial AV, they found they could provide a premium-grade solution using Control4/ Savi control systems paired with ClearOne collaboration solutions.
"Clients look for us to guide them," said AVI President Panos Anassis, "and we believe that technology has reached a point where companies don't have to spend an excessive amount of money for commercial AV integration and collaboration solutions. Our core business is integration, so we started using Savi Controls paired with Control4 Automation Hardware to help cut total costs by 25-35% over the biggest names in commercial integration.
"From there, we found that ClearOne's collaboration solutions were the absolute best choice because they integrate perfectly with Savi and provide a premium experience that always works."
According to Anassis, while ClearOne's systems are not inexpensive, the choice to provide a higher-end product results in a far better user experience. Since the company now specifies a much more affordable AV integration system, the total cost of projects ends up being a lot lower, while delivering top-tier collaboration solutions from ClearOne that fit the needs of conference rooms, meeting rooms, board rooms and training rooms.
Since many projects require solutions for a mix of these room types, it's crucial to have trouble-free installation and reliable operation over the life of the product.
"We explain to our clients that you get what you pay for," Anassis added.
"And if you go with ClearOne, you're getting a reliable product that's among the best solutions available. It's lived up to our expectations, and exceeded the clients' expectations, every single time.
Anassis emphasized that the incredible customer support provided by ClearOne adds another major advantage over competing collaboration solutions. He said that, for AVI, having a partner like ClearOne that takes the time to learn the specifics of each project and then specify the appropriate components, makes all the difference.
"With ClearOne's highly engaged support team, we have more confidence that everything will be right the first time," Anassis said. "ClearOne sends us a scanner to accurately measure all the aspects of a room, and then we send the scan info back to ClearOne, from which they can determine the exact solutions that will best meet our clients' needs."
"That's super important to us as integrators, because we aren't engineers that know precise frequency needs and other highly technical info, so they help us ensure we use all the right equipment to deliver an optimal collaboration experience."
He also noted that ClearOne's support has enabled AVI's installation team to finish more projects in one shot, instead of requiring back and forth to resolve integration issues or switch out non-ideal components.
"We are leading the wave of more affordable commercial AV integration projects," Anassis concluded, "and ClearOne has become our standard video collaboration resource because it's simply one of the best solutions on the market today."