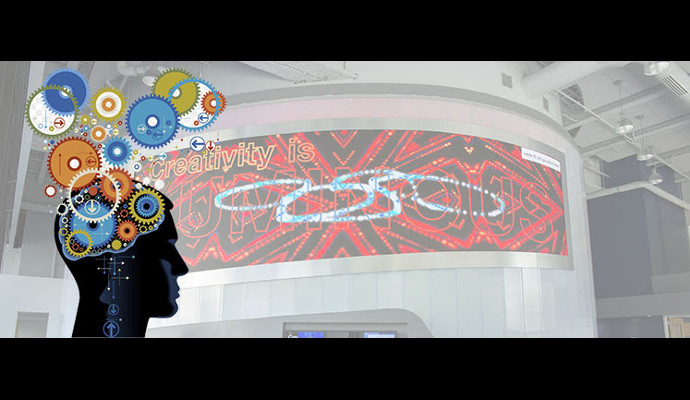 NanoLumens will be hosting a very unique webinar on October 24, 2019 entitled, "Unbox Your Mind: The Designers Guide to Degrees-of-Freedom with Display Solutions."
The webinar will run from 1:00 PM to 2:00 PM and registration is now open here.
According to NanoLumens Vice President of Marketing and Business Development Joe' Lloyd, the webinar will be hosted by NanoLumens Director of Strategic Projects Dan Rossborough, a renowned industry expert on the use of LED visualization as an architectural material.
"In an ideal world, audiovisual system designers and architects would enjoy complete creative freedom when designing their display solutions," Rossborough said today.
"Instead, they are all too often boxed into thinking of digital displays only in terms of the traditional rectangular shape."
"This presentation will empower designers to think in new and creative ways to design solutions that match their vision."
According to Lloyd, the webinar will outline an alternative approach to display specification, one that considers displays not as a box but as a free-form canvas.
Webinar participants will learn how to spot the degrees-of-freedom differences between bespoke direct view LED systems and more commoditized competition as well as which precise specification freedoms set apart the high-end display providers from the field.
"Our goal is to have participants leave the webinar with the knowledge they need to design the direct view LED vision that's always lived in their imaginations," Lloyd said. "There's another, more compelling way to think about LED — and we're going to show designers how to free their minds to get there!"