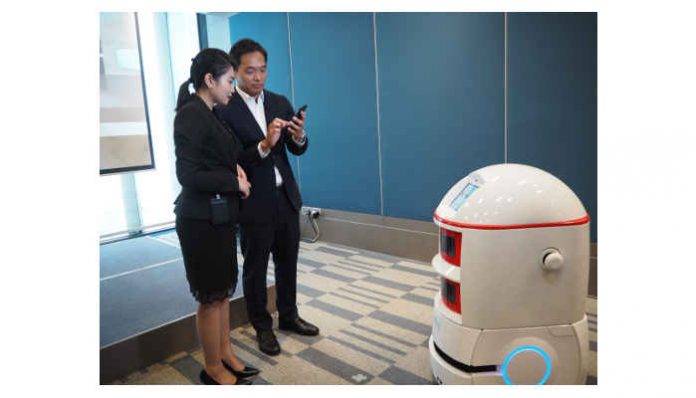 M
axwell Chambers, the world's first integrated dispute resolution complex, is set to also become the world's first smart hearing facility, offering more convenient, secure and comfortable hearings for businesses, legal counsel, arbitrators and mediators, through the use of smart technology. This is part of the Ministry of Law's (MinLaw) larger plan to boost Singapore's position as an international dispute resolution hub.
To achieve this goal, MinLaw and Maxwell Chambers recently launched the "Smart Maxwell" initiative, which includes smart booking, security, food and beverage, secretariat and concierge services, and a robot named "Max" to deliver files and food within the four-storey building. The initiative, supported by local enterprise development agency Enterprise Singapore, is also expected to generate more business opportunities for the legal industry in Singapore – which serves clients seeking dispute resolution at Maxwell Chambers.
The use of smart technology will improve the ease of administration and logistics and allow disputing parties to better focus on their cases that are heard at Maxwell Chambers. The smart solutions will be co-developed with users and rolled out in Maxwell Chambers by the end of this year. It will be extended, in Phase 2, to the adjacent Maxwell Chambers Suites and serve the 50 new offices there when the new extension completes in 2019. The smart technology is developed jointly with two Singapore tech start-ups, Habitap and Techmetics.
Besides better service, the adoption of technology will help Maxwell Chambers boost productivity, meet growing demand, and result in significant time and cost savings. For example, currently, a user can spend up to half an hour collecting the physical access cards and distributing them to each business representative, legal counsel, arbitrator and/or mediator involved in the case, as and when they arrive, before each of them can make their way to the assigned room. In future, this will be instantaneous and automatic; each individual will be given secured access electronically and they can simply use their phones to gain access. The total cost savings from the smart solutions are estimated to be over half a million dollars a year.
With "Smart Maxwell", Maxwell Chambers' users can enjoy a seamless experience from the point they enter the building. Through a single, customised application, users will be able to securely check into the hearing rooms and offices. Visitors attending hearings and meetings at Maxwell Chambers will be issued a unique and encrypted electronic access card through the application, and can tap into the rooms with their mobile devices. Organisers will be notified of their guests' arrival as they tap in through the turnstiles, providing users of Maxwell Chambers with fast and private access to their hearings and meetings. In addition, the application will enable users to control room settings such as lighting and air-conditioning, as well as request for secretariat services such as photocopying.
The multi-functional application will also act as a smart concierge to connect Maxwell Chambers' users with food and beverage, as well as amenities in the vicinity. Users can order food from the participating restaurants and eateries in the area directly. A delivery system featuring a robot (affectionately nicknamed "Max") will be piloted to deliver documents and refreshments to hearings and meetings efficiently.
Users will be able to track their expenditure through the application as well. The application will provide them with a real-time itemised billing of the services they have engaged. This also allows Maxwell Chambers' staff to speed up administrative and finance related functions.
The new solutions will be integrated with a revamped Customer Relationship Management (CRM) system, bringing various aspects of the services offered by Maxwell Chambers onto a singular, intelligent platform.