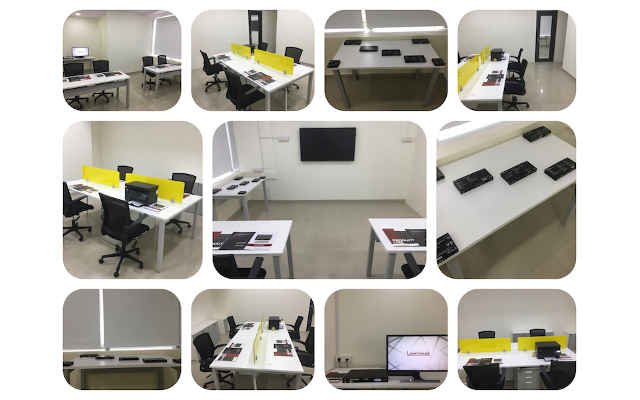 Lightware Visual Engineering has officially opened it's Mumbai office, which will serve as a local sales and support centre for the Western India region.
This new office is a confirmation that the company is committed to providing top-class support to its growing customer base. With existing offices in Bangalore and New Delhi, the Mumbai office rounds out their coverage in the country, allowing face-to-face interaction with valued clients by knowledgeable local Lightware team members.
Lightware Mumbai will be Headed by Mr. Abhishek Bajpai, who is eager to showcase Lightware's industry-leading technologies, and demonstrate how they can be smartly integrated in practical ways, creating superior customer experiences.
"We're excited by the growing demand for AV in Western India Region and Lightware Ability to be a catalyst for new economic opportunities," said Abhishek Bajpai, Regional Manager, "With Lightware services ranging from intelligent collaboration to every corporate & enterprise need, the Event Manager delivered from Lightware will enable integrators to build new and innovative applications & customers to transform their businesses.
"Today's announcement marks the very beginning of a longer-term process, the geographic expansion of Lightware enables our integrators & consultants to achieve higher performance and support their requirements and preferences to meet the growing demand for an intelligent, global, enterprise-ready Lightware Solutions," said Greg Vida, Founder & President of Lightware.
Lightware Mumbai office
Haware Infotech Park
2402, Plot No.39/3, Sector – 30 A
Vashi, Navi Mumbai – 400 703