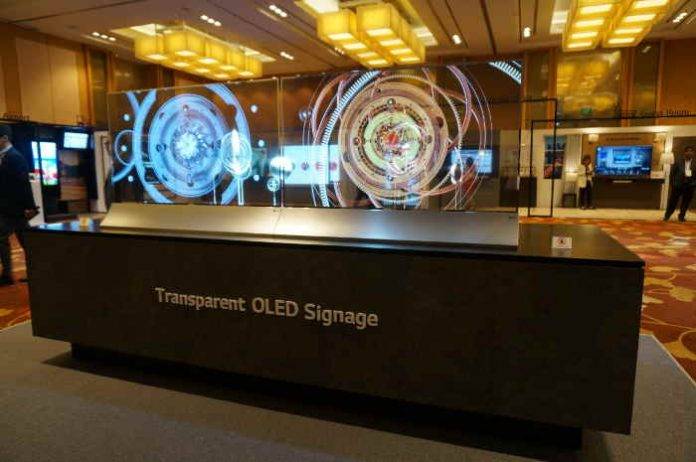 May 8 saw LG Electronics (LG) present LG Connect 2018 Asia. With the theme "Aimed at driving digital transformation for smart nations", the event held at the Marina Bay Sands in Singapore attracted regional delegates from Vietnam, Indonesia, Thailand, Malaysia, Australia and Singapore. Distributors, system integrators, end-users and LG Regional office representatives were treated to an interesting conference programme followed by a walk-through showcasing the latest LG solutions implemented in different scenarios such as in-store, semi-outdoor, café, hotel lobby, hotel guest room, management office, fitness, conference room and residential space. The one-day event ended with a cocktail reception and networking dinner.
For the SI Asia team, three solutions stood out at the event. The first was the LG OLED Canyon. Standing tall, LG showcased 24 displays in concave and convex configuration. The OLED Canyon displayed various natural wonders such as a forest, waterfall, blizzard etc. on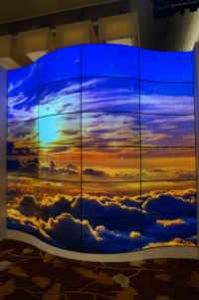 the screens, creating an immersive experience. The set-up highlighted OLED's customizable form factor and superb picture quality. The Open Frame OLED displays can be utilized for multiple uses with various shape and size, such as large-scale video installations and informational displays designed to fit the contours of any commercial space.
Upon entering the solutions showcase, guests were treated to a 55-inch Transparent OLED signage, which marvels with its razor-thin bezels and elegant form factor. Signature products can be placed behind the signage, where special effects dance about the products when its video is played, creating a spectacular and unique display.
The other solution that attracted our attention was the Transparent LED Film. The Film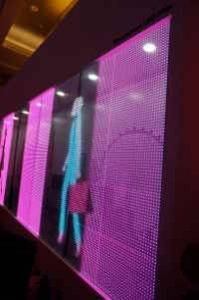 which is self-adhesive can be attached to a glass and can be switched on to display content. When the film is turned off it blends seamlessly into the glass preserving the design of the architecture.