C
HINA: dnp China partner, Wincomn, has designed a stunning display built around bright, high-contrast dnp Supernova Infinity Screens. Their solution delivers a captivating experience to viewers at one of the world's leading ophthalmic institutions.
The challenge for the AV designer was to create a new display system for the academic lecture hall that had a spherical shape, that also offered outstanding image quality and ability to be viewed from varying angles.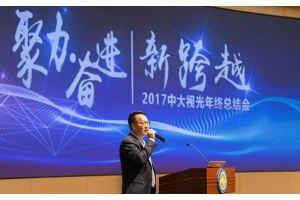 Devoted to studies of the anatomy, physiology and diseases of the eye, Zhongshan Ophthalmic Center is located in Guangzhou, China. Unlike the traditional rectangular layout, the academic lecture hall has spherical proportions, similar to the shape of the eye itself. This puts physical limitations on the display system, and makes it harder to achieve the goal of superior visual performance.
In an environment subject to high levels of ambient light, the new system was required to display the whole range of presentations, demonstrations and other video functions. Wincomn lived up to the task with its stunning solution – an arc-shaped display featuring 18 dnp Supernova Infinity Screens.
The dnp screens were recommended due to their high contrast and excellent colour reproduction in the bright ambient light in the lecture hall. dnp Supernova Infinity Screens also successfully meet the Zhongshan Ophthalmic Center's requirements for large, high-resolution images.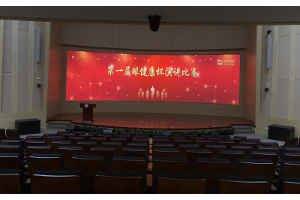 Wincomn's 18-screen design is impressive not only because of its scale, but also because viewing angles are improved over a very wide area, with each seat now offering a much more impressive viewing experience.
Complementing the visual excellence of the screens are projection from Christie Roadster S+ 22k-j projectors.