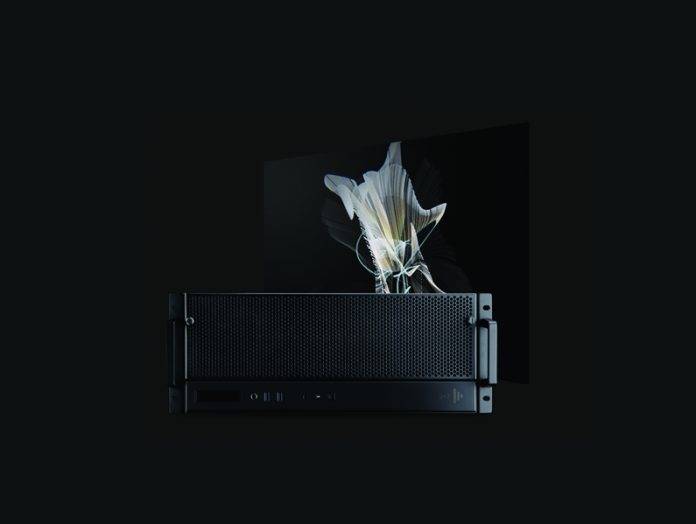 gx range
disguise (formerly as d3 Technologies) will be giving a sneak peek into the cutting edge features of upcoming software release, r15, at this year's Integrated System Europe 2018 (ISE).
disguise is an integrated workflow solution, used at the heart of some of the world's most exciting cultural experiences, from concert touring, broadcast, theatre, fixed install and most recently, film. Their vision is to be at the heart of every inspiring live experience in the world, by creating a powerful, collaborative environment where artists and technologists can bring their shared idea to life. Last year, disguise powered the 59th Grammys, the Brit Awards, toured the world with U2, Beyoncé and Lady Gaga, and was on product launches for the likes of Nike and Apple, and many more. The company also established their Certified Solution Providers (CSP) programme, bringing another partner arm into their network, which already consists of Sales, Studio and Rental.
The disguise r15 software release includes OmniCal, a camera-based projector calibration engine that dramatically improves projection quality and setup time, even for the most complex of setups. Using a network of either iPod Touch or wired ethernet machine vision cameras, OmniCal quickly captures a point cloud of your stage, accurately calibrates projectors to sub-pixel accuracy, and conforms pre-existing surface meshes to match reality. The result is a new level of power for projection setups, allowing you to calibrate large numbers of projectors in less time and with much more confidence.
r15 also includes Lux, a new visualisation renderer, which offers a more accurate simulation of light levels, camera exposure and occlusion than ever before. Lux visualisations are simultaneously more compelling to look at, and more accurate and communicative for designers and clients alike.
As part of the Lux software update, VR support will be going Gold for both the HTC Vive and Oculus Rift platforms. Now your client can step into your visualisation and be completely immersed in your show. Renowned Screens Producer, Laura Frank, recently used the VR feature for the Nike x NBA apparel launch; "The process enlightened the content team about how people would experience the content. The producers and show director could see how the screens worked…The social media team could see the camera placement and the head of security could see how the event unfolded." Take a look at Laura Frank's Scenic Automation test model.
Key to bringing your software concept to life is the powerful disguise hardware and for ISE 2018, the powerful pro range will be powering content created by Stout Studio. Their latest award winning gx range will also be on show, which combines the robustness and flexibility of the pro platform with unprecedented graphical power density, making the ideal platform for the next wave of generative content.
disguise will also be sponsoring the World Masters of Projection Mapping competition that will be taking place during this year's ISE event. Produced with Amsterdam Light Festival, ISE and the RAI Amsterdam, artists are challenged to create 6-minute video sequences to be mapped onto the three-dimensional architecture of the EYE Filmmuseum, powered by the disguise 4x4pro.
disguise Stand 8-K250