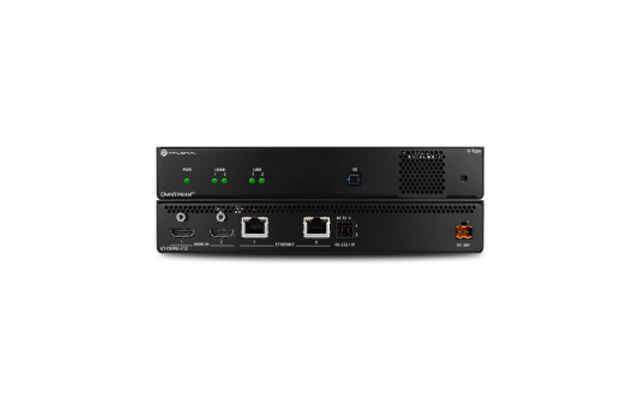 Atlona will come to ISE with a refined and focused AV over IP strategy for its OmniStream platform, significantly broadening its applicability across commercial and high-end residential projects. In addition to the expanded and clearly delineated product family, Atlona will strengthen its portfolio of IP-related services to help systems integrators deploy complete AV over IP solutions as quickly, simply and efficiently as possible.
OmniStream was introduced at ISE 2016 as a networked switching and distribution platform to help integrators build flexible, scalable and cost-effective AV systems. At ISE 2018, Atlona will demonstrate three distinct OmniStream product families built to provide an uncompromised AV over IP platform for integration in meeting rooms and classrooms up to the largest whole-house, campus and enterprise-level systems:
* OmniStream Pro, which offers offering unprecedented scalability and reliability for medium-to-large commercial AV systems
* OmniStream R-Type, which improves performance with simplified integration for light commercial and residential AV systems
* OmniStream Audio, a complementary audio line to support Dante, AES67 and analog audio transport in OmniStream Pro and R-Type systems
Atlona will support the new OmniStream AV over IP structure with a full range of services including IP certification and training, system design services, dedicated IP support and commissioning services through its team of CCNA experts. Like all Atlona products, every OmniStream product purchase will also be fortified through a 10-year warranty.
To further simplify system integration and minimize costs, all OmniStream Pro devices and the R-Type encoder can be powered using a PoE-equipped Gigabit switch or using a dedicated power supply. OmniStream products are configured using the free Atlona Management System (AMS) 2.0 software, which serves as a centralized portal to monitor and manage an OmniStream system.
Atlona Stand 5-U80