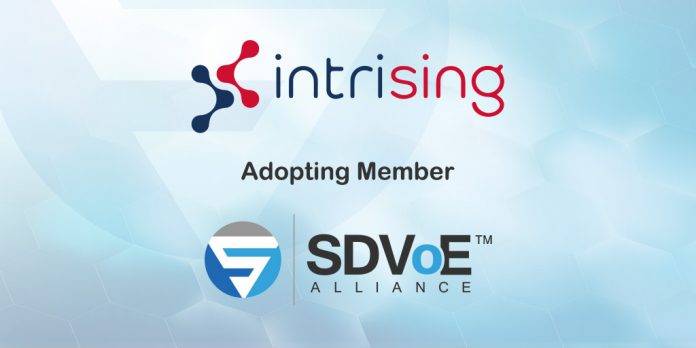 The SDVoE Alliance has welcomed Intrising Networks, Inc. as an adopting member. Intrising and SDVoE will be exhibiting at InfoComm 2019 (Orlando, June 12-14) in booth #371 and #1143 respectively.
"SDVoE technology is the best high-end solution for video/audio distribution in the wide range of markets we serve – commercial, residential, education and digital signage," said Ken Lee, CEO at Intrising Networks.
"We believe that our strengths and experience in high-speed networks and software can be combined with SDVoE to create more possibilities and different applications."
"We are excited to see the SDVoE community continue to develop and to bring our total solutions to customers taking advantage of video over IP. We are pleased to be part of the growing SDVoE ecosystem and look forward to demonstrating our complete 4K HDMI-over-IP solution to visitors in Orlando."
"Intrising Networks' unique blend of expertise in Ethernet switches, AV endpoints and control software offers an exciting opening for SDVoE technology into the domestic Chinese market, a market that has been working with AV over IP for a long time, and will now benefit from the high level of performance available using SDVoE," said Justin Kennington, President of the SDVoE Alliance.
All AV distribution and processing applications that demand zero-latency and uncompromised video can benefit from SDVoE technology,
which provides an end-to-end hardware and software platform for AV extension, switching, processing and control through advanced chipset technology, common control APIs and interoperability.
SDVoE network architectures are based on off-the-shelf Ethernet switches, thus offering substantial cost savings and greater system flexibility and scalability over traditional approaches, such as point-to-point extension and circuit-based AV matrix switching.