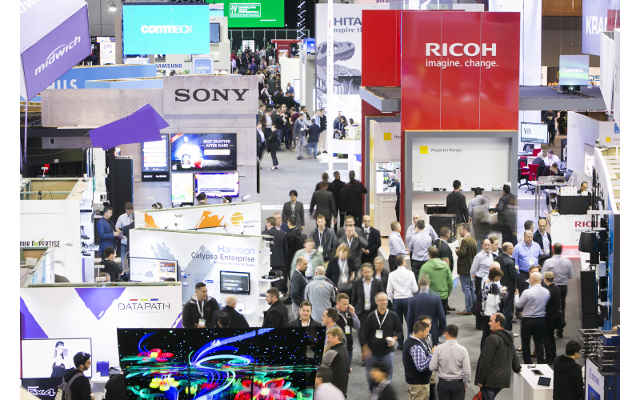 Integrate has announced its largest ever education program offering over 100 different seminars and training sessions.

Returning to the Melbourne Convention & Exhibition Centre on 29-31 August, this year's event offers more to explore and more education, with international speakers and some of the biggest names in the industry.

Highlights include:
Neal French the Head of Chrome and Android Division Google Cloud Asia Pacific discusses the state of the digital signage market.
Leaders from Seimens, Philips Lighting and the CSIRO discuss how to minimise the pain of a disruptive technology environment.
The future of AV in education is explored by Gary Kayye of rAVe Publications and James Ingram of Prendi.
Cloud based management of digital signage is presented by SignageLive's new Global Director of Sales, Aferdita Qesku.
The Integrate LIVE Theatre returns in 2017 with thought-leaders in the industry sharing their knowledge, insights and development in live entertainment technology.

Presentations include:
Sound Futures, presented by d&b audioteknik Chief Marketing Officer, and former Director of the Sydney Opera House, David Claringbold.
The Secrets to Producing Award Winning events by Andrew Walsh of Accolade (Creative Director to numerous Olympic and Commonwealth Games and events such as White Night), and Tiny Good of Showtech.
Integrate has also partnered with CEDIA to offer three days of CEDIA Training for integrators or installers looking to keep up to date with industry certification. These sessions will be presented by David Meyer of CEDIA and Geoff Meads of Presto Web Design.

The InfoComm Education Sessions include a Dante certification course plus a range of sessions tailored for a variety of experience levels.

New for 2017, the InfoComm Networked Application Labs are hands on, practical sessions that take place in computer labs, allowing on-the-spot training with new systems and new networking applications. Integrate and IMCCA have also teamed up to offer insight on the latest trends in Unified Communications Technology. Industry experts and senior executives will address the latest issues in conferencing, collaboration, and unified communications.

Free sessions are also offered at Integrate FlashTracks – these quick sessions held on the show floor, focus on hot topics in the industry and include short excerpts from InfoComm International courses with practical, applicable ideas and skills. A free Manufacturer Training Programme is also offered to allow visitors to master the technology, with in-depth user sessions and a focus on Drone technology.

Visitors to Integrate have the choice of two paid education packages this year – the VIP education pass offers access to all education sessions across the three days of the event for $200, while the one-day option offers access to all education sessions on any preferred day for $120. More information may be found here.

Registration may be done here.

integrate-expo.com