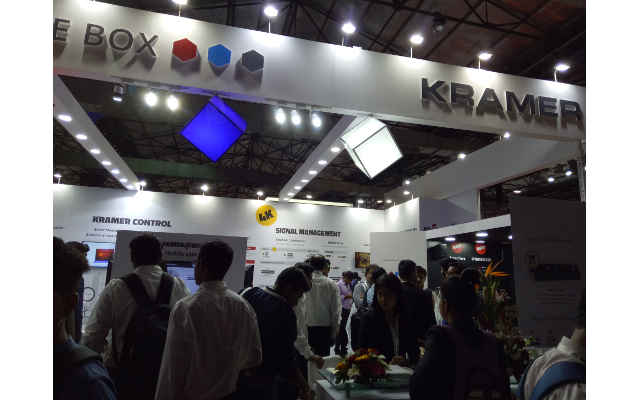 I
nfoComm India 2017 – held from 26-28 September 2017 in Mumbai – made its statement, perhaps stronger than ever. With both the exhibitors and their audiences seemingly feeling charged up with each other more than ever, large numbers of new launches and exhibitor debuts, and filled-out insightful technical sessions, it was an event of strength per se, of Indian AV.
8162 Unique Visitors (16 per cent rise)
200 Exhibitors
20 countries
52 new Exhibitors
94 new-to-India products
66 Technical sessions
3500 attendees (over 2100 in 2016)
As the numbers say it all, InfoComm India 2017 – fifth annual edition of India's only premiere event for Pro-AV industry – simply said, was a statement of strength. Hailed as the 'best show ever' the event bettered its preceding versions in all its expressions.
The event's theme 'Future of Networked Communications' appeared fully manifested in the products, people, and processes that were brought together over the three-day congregation. The majors, the regulars, the new entrants, and the stables- all brought their 'futuristic' stakes to the fore, making the event sound and look big and relevant.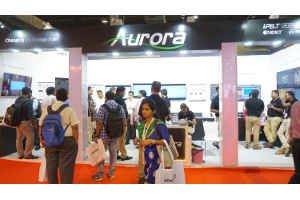 Some of the notable features of the event were debuting of manufacturers who recently set up their direct presence offices in India (Aurora Multimedia, RTI, Aten, OHM, QSC); coming of those who had hitherto been focused on EMEA (Arthur Holm, Soltec, Datapath, B-Tech AV Mounts, Milestone Pro etc.), and AP markets (BXB, CableTime, RGB Link; and companies known for systems integration competence (Business Octane, Vega); and those who chose India as their global launch pad.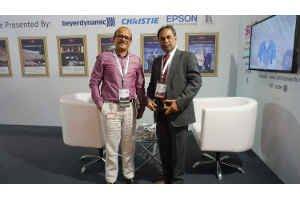 "InfoComm India is one event we come searching for solutions that befit our scale of operations," says Rakesh Gupta, Deputy General Manager (E&T), Green Building Project, ONGC. "It is one place we check for each of our AV needs."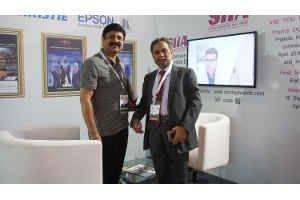 Says Rajeev Kapila, Associate Vice-President, Corporate Projects, Kolkata Hotels Ltd.: "We cannot think of a better place than InfoComm India for diverse AV solutions. It is one big commonplace for all that."

www.infocomm-india.com